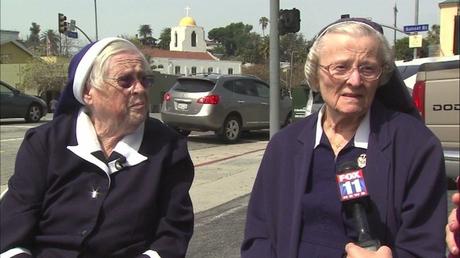 Katy Perry's legal fight with some nuns over the sale of a Los Angeles convent took a tragic turn on Friday, when one of the nuns died in the middle of court proceedings.
Sister Catherine Rose Holzman, 89, one of two nuns who were fighting the sale of the convent, died on Friday in Los Angeles county court, according to Fox LA.
On Saturday a website set up to back the nuns' legal battle carried a picture of Holzman with the caption" "Rest with the angels our most precious treasure."
Holzman and another nun had agreed to sell their eight-acre hilltop estate to a restaurateur in 2015 for $15.5 million, with the understanding the woman would turn it into a boutique hotel.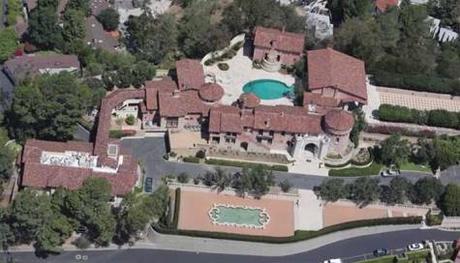 Pic Source: Google Maps
At the same time, the Archdiocese made a deal to sell the Los Feliz property for $14.5 million to Katy Perry, who planned to convert the 20,000-square-foot convent into a sprawling home.
Perry and the Archdiocese sued the restaurateur, Dana Hollister, in 2015, claiming Hollister tried to interfere with their deal.
Holzman and another nun — who is now the only remaining member of the Sisters of the Immaculate Heart of Mary — argued they had the right to sell the property, where they had lived since the 1970s until the Archdiocese evicted them in 2011.