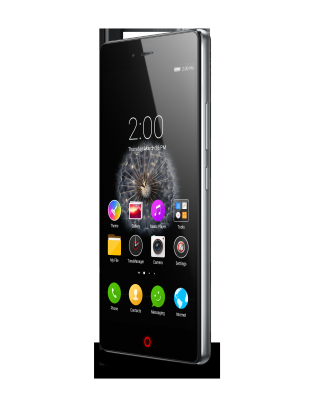 The mobile phone market in India is practically flooded with alternatives right now. Whether it be global brands or Indian brands, there's no dearth of choices. But if you still want more, the more is more than ready to come knocking at your door!
On 19th May, 2015, we saw another global brand setting foot in India with the launch of their first device in Indian market. This new smartphone is ZTE's Nubia Z9 Mini.
The highlights of this device are its looks, its camera and the set of specifications it offers at its price point.
Although the device is called Z9 Mini, it is not a small phone. It has a 5-inch full HD SHARP CGS display.  That makes it a big screen phone. The Nubia Z9 has 5.2 inch display. But that device hasn't yet been launched in India. I do hope it will be launched soon for its specifications are even more impressive.
But anyway, let's talk about Nubia Z9 Mini for now.
Appearance and Display: Well, the first thing I thought upon seeing the device was that it looked nice. Nubia Z9 Mini weighs 147 g and measures 141.3 x 69.8 x 8.2 mm (5.56 x 2.75 x 0.32 in). It has a sleek, simple and graceful appearance. I had only a few minutes with it, but it did feel nice in hand and gave a premium feel. But I noticed fingerprint smudges even on its back which is quite polished and shiny. However, the device looks quite nice. The camera and flash at the back are located near a corner. That gives the backside more clean space. Nubia Z9 Mini has a metal body made up of aircraft grade alloy to ensure strength and durability. It has 5-inch full HD SHARP CGS display which provides upto 95% ultra high color saturation at 441 ppi pixel density and 1080 x 1920 resolution. The display is protected with Corning Gorilla Glass 3.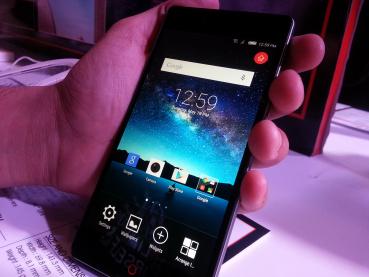 Specifications: I have a friend who was recently hunting for a new smartphone. His priority was to have a good looking smartphone, no matter what the specification. But what matters more to me is the set of specifications that ensure speedy and stable performance. The specifications of Nubia Z9 Mini are quite sweet, considering its price point. Nubia Z9 Mini is equipped with 64 bit Snapdragon 615 octa-core processor that is said to clock in at 1.5 Ghz. It has 2GB RAM and 16 GB internal storage which can be expanded up to 128 GB using a microSD card. The device has Android Lollipop 5.0 operating system and Nubia 2.8 User Interface. Nubia Z9 Mini is powered by Non-removable Li-Ion 2900 mAh battery.
Camera: One feature that gets most used in a smartphone is its camera. And that is the reason why more and more companies are aiming to provide the best camera and camera features in their smartphones. Camera is a specialty of Nubia Z9 Mini as well with some amazing camera modes. Nubia Z9 Mini has Sony Exmor R 16 MP primary and 8 MP secondary camera. The camera is supported by NeoVision ™ 5.0 SLR System which makes available for an expert user a variety of manual camera settings to attain the highly fine-tuned photography results. As per the information I got, it has  image sensor camera, six precision optical lenses, low power mid-motor hybrid filter composed of blue glass,  and 2.0 aperture. Not being much of a photographer myself, I don't really know what all this means. But evidently, it means photography capabilities that are comparable to a DSLR camera.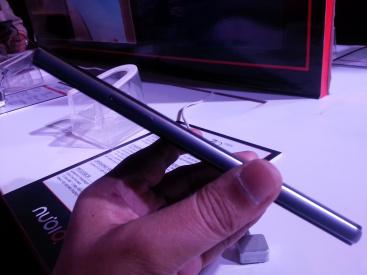 Features: At the presentation, several very interesting features of Nubia devices were showcased. These include camera features Like startrail that help in taking amazing photographs of sky. Another camera features showcased was the one that enabled time lapse photos. I am not quite sure whether these features are available in Z9 Mini or in the future Nubia devices that will soon arrive in India. However, such camera modes require the device to be kept outside for extended period of time to capture the images. And that is something not many of us would be keen on doing. Capturing startrails might be fun, but it would require a clearer sky than what we have in most Indian cities. I don't know how much such camera modes would appeal to common users. They maybe fun, but not very useful for most users.
However, at the presentation I did learn about a feature that seemed really interesting and useful. Unfortunately it  is not available in Z9 Mini. This feature is FIT or Frame Interactive Technology. It will be available in future and more expensive devices, maybe in Z9 too. I sure hope to try it out soon. FIT basically enables the user to give command to the phone just by tapping and pressing at its frame. So far, we command our phone by tapping at the screen or pressing the keys. We have seen phones with keys at the back. But this is the first time I saw a phone being controlled with its frame. Very interesting. Too bad this feature is not available in Nubia Z9 Mini.
But Nubia Z9 Mini too has several motion and gesture commands. These include waking up the phone by double tapping at the screen. Putting the phone to sleep by covering the screen with palm. Flip to mute etc.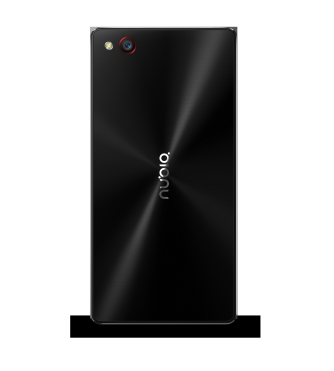 Commenting on Nubia's arrival in India, Mr. Yuan Kang, (CEO Terminal Sales South Asia), said "We are excited to be entering India. We believe this is the perfect time for a brand like us launch here given the high paced economic growth and focus on developing the highest quality communications infrastructure nationally to support the new government's "Make in India" vision."
Mr. Felix Fu (Co-founder and Senior Vice President – Nubia said, "Nubia has plans to make several significant investments and undertake initiatives to establish nubia as one of the most preferred among major global brands in India. Indian mobile phone users can expect us to surprise the Indian market with even more devices with high quality features at highly disruptive features to be launched further this year."
Nubia Z9 Mini is available exclusively on Amazon.in. And now for the all important price. Its price. Well, Nubia Z9 Mini is available for Rs. 16999
Specification: