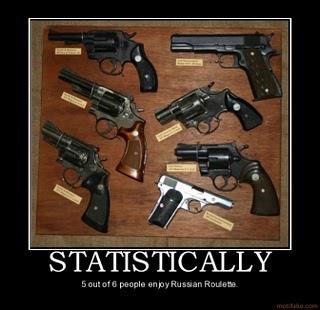 Colorado:
A 21-year-old Colorado man died over the weekend after shooting himself in the head playing Russian roulette, police said on Monday.
Anthony Martin of Pueblo, Colorado suffered the fatal gunshot wound early Sunday morning after drinking with some friends, Pueblo Police Sergeant Eric Bravo told Reuters.
But,but, but...it was owned by a law-abiding citizen:
Bravo said no arrests were made because the gun was legally registered to one of the men at the party, all were over the age of 21 and it appeared Martin acted alone.