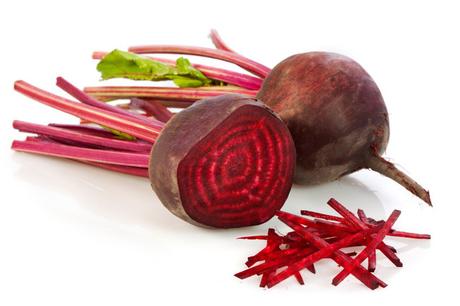 I think that beetroot is one of my most favorite vegetables.  It has a rich earthiness and subtle sweetness which just goes with so many things.  I could eat it in any way, shape or form.   I particularly love picked beetroot, and don't get me started on Harvard Beets.  Ohh . . .  and steamed buttered beets.   Julienned beetroot in a salad  . . . there is just no end to my love for the stuff!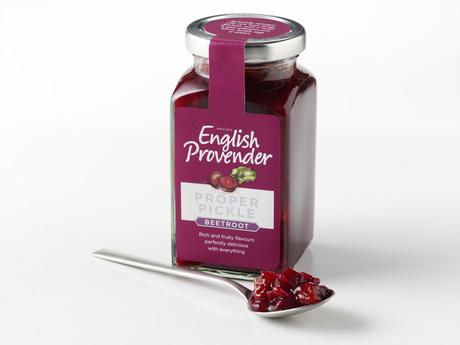 That is why when English Provender contacted me asking me if I would like to try their new Beetroot Proper Pickle I jumped at the chance.  English Provender?  Yes!  Beetroot?  Double Yes !!  Pickle?  Triple Yes!!!
Rich and fruity, crunchy British beetroot is combined with a unique blend of pickle spices creating a pickle with a beautiful pinky red hue. It's the perfect addition to your lunchtime sarnie or for the more adventurous can be used for a mean salmon rosti  or even to cure a whole fillet of salmon.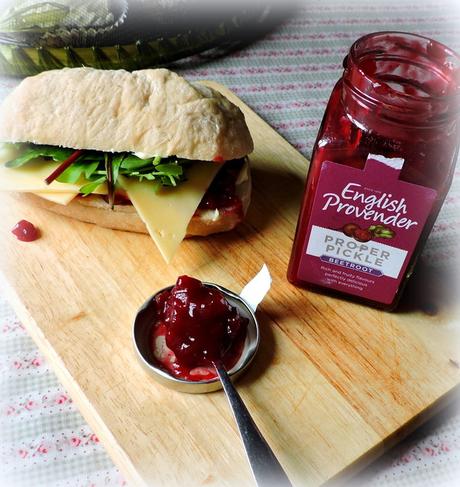 I've been enjoying it all week.   It was especially good in a cheese sarnie along with some baby rocket and ruby chard.  Yum! Yum!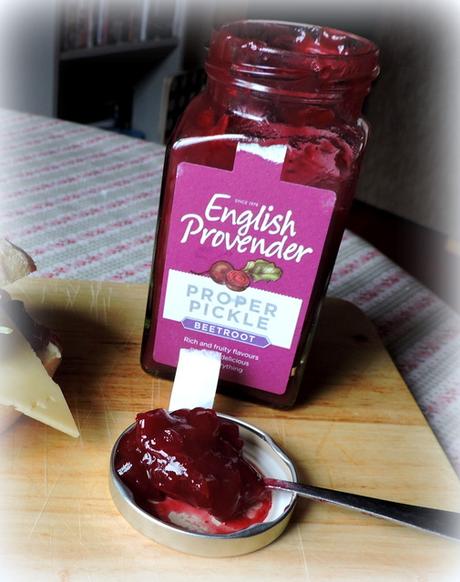 This stuff is really, REALLY good!   It is available from Waitrose and ASDA stores nationwide for just £1.50 a jar.  Sign me up!  I am in proper love with a proper pickle.