While celebrities spend most of their time trying to look good in front of the cameras, sometimes the choices that they make are nothing short of fashion flops.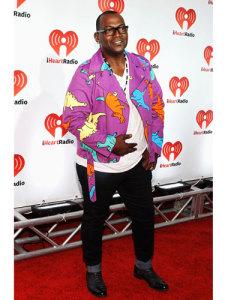 For example, the usually sharply dressed former American Idol judge Randy Jackson is looking like something out of a children's book with his bright purple light jacket with orange, yellow, and blue dinosaurs all over. Randy's style is usually unique, but this choice in outerwear is a first AND a last! Man, even the slim jeans are cuffed too high…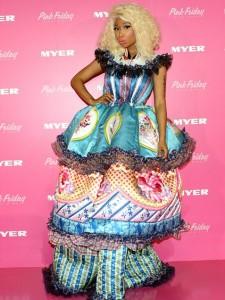 Next is singer Nicki Minaj, who also jumped on the same crazy brightly colored bandwagon, but she look like someone used bedspreads and ruffles to create her multi-tiered nightmare. If she dropped the two bottom tiers and was left with the mini-dress version, Nicki might have gotten away with it, since she is known for her unusual style. However, the dress as a whole should go back to the bedrooms that it came from.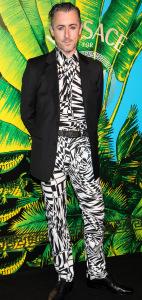 Another questionable choice was made by Alan Cummings, who is well-known recently for his role in "The Good Wife" in which he spends most of his time in a conservative suit. Here, Alan did a 180 and went chaotic in a black-and-white shards print shirt and trousers. I could see rummaging deep into the slim dress shirts pile for a pronounced statement, but the pants just have to go, my man! I have the feeling if you look at him long enough, you will come away with a headache.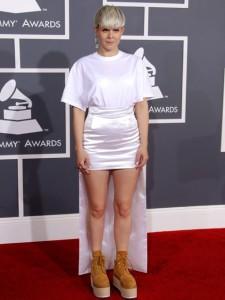 Lastly is singer Robyn, who is on the red carpet of the Grammys in this white outfit that scarcely qualifies as a gown. The top looks like she borrowed her man's underwear shirt. The skirt, which may be in a nice satin fabric, looks like it was cut out in art class and the "Frankenstein" work boots are just plain ugly.