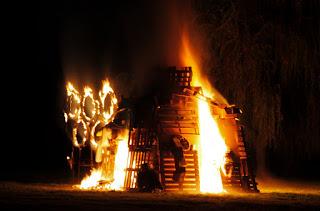 November 5th is...
Guy Fawkes Day/Guy Fawkes Night/National Gunpowder Day/Bonfire Night/Firework Night, National Doughnut Appreciation Day, Pumpkin Chunkin Day,
The Nat King Cole Show
TV Premiere, American Football Day, Bank Transfer Day, Commercial TV Broadcast Day, National Love Your Red Hair Day, Firewood Day, Play Monopoly Day, World Tsunami Awareness Day, National Chinese Take-Out Day, Book Editors Day, Recreation Day (Australia)
MORE (1st Monday):
Job Action Day, Color The World Orange Day, Fill Our Staplers Day, Traffic Directors Day
PLUS -
interesting books to read and free printables, paper crafts, kid crafts, activities, and coloring pages.
---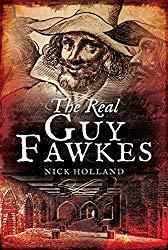 Guy Fawkes Night
-- observed in England to commemorate the foiling of the attempt led by Guy Fawkes in 1605 to blow up the king and members of Parliament in retaliation for increasing repression of Roman Catholics in England.
Read: The Real Guy Fawkes
-- Guy Fawkes, born in York in 1570, is one of the key figures in British history, taking a central role in a plot to destroy the ruling class and changed the nation forever. Today protesters wear his mask, families burn his effigy, and he is an instantly recognizable name and face. But just who was the real Guy Fawkes? Find out what radicalized the man who was born a Protestant, and yet planned mass murder for the Catholic cause. A fresh look at Guy's early life in York and beyond, and what led to him becoming a Catholic mercenary and a key member of the 1605 Gunpowder Treason.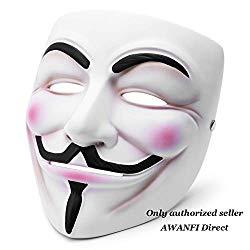 • Guy Fawkes Mask --
The iconic expression of Guy Fawkes with signature facial hair and sly smile. Made of high-quality resin. Not a plastic throw-away Halloween mask, this is a mask to keep for years.
• Guy Fawkes Toddler's T-Shirt --
Celebrate this year's Guy Fawkes holiday with a distressed Union Jack graphic featuring the iconic Fawkes mask! This Old Glory design is printed on a 100% Polyester Toddler T-Shirt. The dye sublimation process creates slight imperfections unique to each item.
• Union Jack Flag Party Flask --
Mix drinks before your party and serve them without worrying about broken glass at your Pool or Beach Party or while Tailgating. It's the Ultimate Fun Beverage Dispenser! Add it to your party supplies list for Graduation, Birthday, Bachelorette, Office, Boating, Tailgating, Superbowl, Backyard BBQ Parties.
• Guy Fawkes Coloring Books
Free Printables, Coloring Pages, Activities and Crafts:
•
GUY FAWKES MASK Paper Model | PaperToys.com
• Fireworks Colouring Pages | Free-For-Kids.com
•
Free Guy Fawkes Printable Resource Worksheets | PrimaryLeap.co.uk
•
Guy Fawkes coloring pages | SuperColoring.com
•
Free Guy Fawkes Booklet | Tes.com
•
Printable Guy Fawkes Mask | WhyWeProtest.net
• Free Printable Guy Fawkes Signs | MyShopSigns.com
• Fireworks at Guy Fawkes Night | Scoutsni.org
•
Firework Fun! Top ten Bonfire Night crafts | BostikCreativeLearning.co.uk
•
Bonfire Night Crafts and Printables | ActivityVillage.co.uk
---
National Doughnut Day
- celebrates sugary sweet, finger-licking doughnuts. Why not celebrate this holiday at the doughnut shop? Get yourself some freshly made doughnuts with a nice hot cup of coffee and savor in this sweet treat. What's your favorite doughnut?
Pumpkin Chunkin Day
- Adult and youth teams vie for the distinction of throwing an 8- to 10-pound pumpkin the farthest. The different classes include catapult, trebuchet, human power and theatrical, among others. Orange attire welcomed.
The Nat King Cole Show TV Premiere
- Popular African-American pianist and singer Cole hosted his own variety show for NBC on November 5th, 1956. The Nelson Riddle Orchestra and the Randy Van Horne Singers also appeared as regulars on the show. It began as a 15-minute program, which was expanded to half an hour. Sponsors wouldn't back the show, however, and many affiliates declined to carry it. As a result, it was canceled.