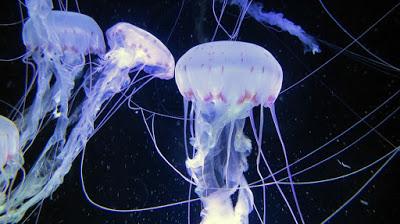 November 3rd is...
World Jellyfish Day, National Sandwich Day, National Housewife Day/Retro Housewife Day, Cliché Day, Public Television Birthday(1969), Give Someone a Dollar Today Day, SOS Anniversary (1906), First US Income Tax, Drum, Dance and Pray for Peace Day, End Gossip Day, Godzilla Day (Japan), Culture Day (Japan), Separation Day (Panama), Children's Day (South Africa), All Saints Day in Sweden
MORE (1st Saturday):
Book Lovers Day, Digital Scrapbooking Day, National Bison Day, Learn to Homebrew Day, National Wine Tasting Day, National Pumpkin Destruction Day, Sadie Hawkins Day, Sausage and Kraut Day
PLUS -
interesting books to read and free printables, paper crafts, kid crafts, activities, and coloring pages.
---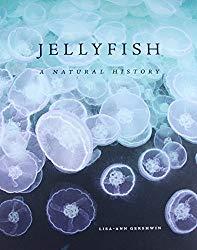 World Jellyfish Day
-- Did you know that a group of jellyfish can be called a bloom, a swarm, or a smack? Despite the word
fish
in their names, jellyfish are not actually fish. No bones about it, they are invertebrates! Besides their lack of bones, jellyfish also lack a brain. Instead, they have a network of nerves, but no central nervous system. When feeding, jellyfish use their tentacles to sting their prey – they eat plankton. Source
Read: Jellyfish: A Natural History
-- Jellyfish presents these aquarium favorites in all their extraordinary and captivating beauty. Fifty unique species, from stalked jellyfish to black sea nettles, are presented in stunning color photographs along with the most current scientific information on their anatomy, history, distribution, position in the water, and environmental status. Foremost jellyfish expert Lisa-ann Gershwin provides an insightful look at the natural history and biology of each of these spellbinding creatures while offering a timely take on their place in the rapidly changing and deteriorating condition of the oceans. Readers will learn about immortal jellyfish who live and die and live again as well as those who camouflage themselves amid seagrasses and shells, hiding in plain sight.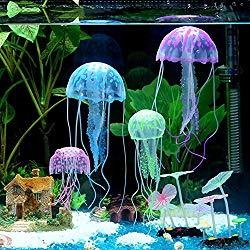 • Decorative Aquarium Ornament --
Decorate your aquarium with this mesmerizing lifelike artificial jellyfish. This is a set of incredibly detailed imitation floating and glowing
(triggered by environment lights)
jellyfish. They will dance with just the slightest movement of water. Made of inert Soft silicone, harmless to all aquatic creatures for both fresh and salt water.
• Bubbles The Jellyfish Light-Up Musical Stuffed Animal --
Plays a 4-minute soothing ocean wonder melody to gently calm your baby or lull them to sleep. The plush jellyfish glows in soft illuminating colors of the rainbow. Your little one will be enthralled, watching the changing colors. Features a hangtag for crib mobiles or can be hung in a child's room.
• 3D Jellyfish Night Light --
3D night light with 7-color gradual changing LED. This is a fantastically unique item. Can be used in the Nursery, beside the bed crib, playroom, kid's bedroom or used as home decoration lamp or party decoration. Perfect gift for kids, adults, families, and friends
• Jellyfish Coloring Books
Free Printables, Coloring Pages, Activities and Crafts:
• FREE Printable Jellyfish Kid Craft | PrintableCrush.com
•
Jellyfish Coloring and Activity Book | Gulf Coast Research Laboratory
•
Jellyfish Printables | ThoughtCo.com
•
Jellyfish coloring pages | Supercoloring.com
• Free Jellyfish Printable Book and Activity | Homeschoolon.com
•
Jellyfish Papercraft | PapercraftSquare.com
• Jellyfish Papercraft | Derrick the Deathfin
•
Jellyfish - PrimaryGames Mobile: Free Mobile Games
• Free pack of Ocean Nutrition Instant Brine Shrimp for your Jellyfish
•
DIY Jellyfish for Kids | WhoaBella.com
---
Housewife Day
- recognizes the importance of stay at home wives and moms. Also referred to as
Retro
Housewife Day. These wonderful, caring creatures, build and enrich strong family environments. They help to instill family values and good character.
Sandwich Day
- to honor and enjoy sandwiches! Let this month be the month you try a new type of sandwich you've never had before. You just may find a new favorite. Or.... why not have some fun and invent a new sandwich yourself and share it with your family.
Cliché Day
- Use clichés as much as possible today. Hey, why not? Give it a shot! Win some, lose some. You'll never know until you try it.
Public Television Birthday
- A string of local educational TV channels united on this day in 1969, under the Public Broadcasting System banner. Today there are more than 350 PBS stations.
Give Someone a Dollar Today Day
- For some folks, a dollar may truly be more than they can give. That's OK! Because it's the intention and the love of giving unconditionally which matters, not the amount. Give what you can, a dime, a quarter, whatever is manageable for you.
SOS Anniversary
- This distress signal was first adopted by the German government in radio regulations effective April 1, 1905, and became the worldwide standard under the second International Radiotelegraphic Convention, which was signed on November 3, 1906, and became effective on July 1, 1908.
First US Income Tax
- The first American citizens receive information over the new national income tax in 1913. A married man living with his wife, who is in receipt of an income of $5,000 pays $10 a year and if his income is $10,000 he pays $60 per year.