In November I went to see 10 films at the cinema, but one of them doesn't count towards my Unlimited Card as I had to go to Tyneside Cinema to see Film Stars Don't Die in Liverpool due to it being on a limited release. So for the monthly numbers I pay £17.90 a month and 9 films at Cineworld works out at £1.98 per film. I actually thought this was a rather strong month for film!
I saw the following films:
1st - A Bad Moms Christmas - Review
3rd - Murder on the Orient Express - Review
8th - Happy Death Day - Review
10th - Paddington 2 - Review
17th - Justice League - Review
19th - Daddy's Home 2 - Review
22nd - Ingrid Goes West - Review
24th - Film Stars Don't Die in Liverpool - Review
29th - Cineworld Secret Screening 6 - Molly's Game - Review
30th - Battle of the Sexes - Review

Film of the Month
This is a very tough choice this month as more of the films were good and impressive compared to the let downs in all honesty.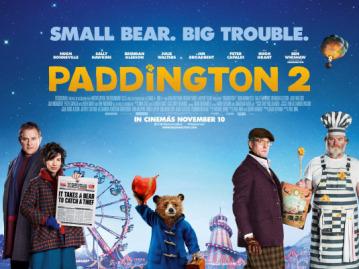 I've gone for it though and picked Paddington 2, mainly because it was such a great sequel after how surprised I was with Paddington. It had many very good and happy moments, engaging throughout and easily the film I enjoyed the most at the cinema in November. A film which people of all ages will easily enjoy and I am so pleased they managed such a fun-filled sequel with so many great moments about family and friendship.
Male Performance of the Month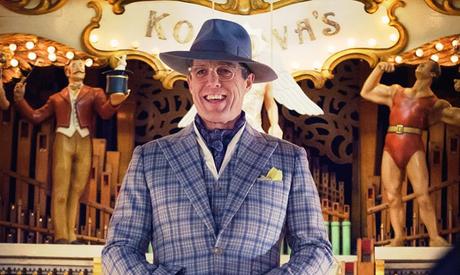 Hugh Grant in Paddington 2 was really something else, honestly who would have ever thought everyone would be saying that after seeing the sequel to the surprisingly good family film. Within his role he took on many other roles as the struggling actor who used to be great on stage. Honestly then the after credits sequence will mean that you won't ever look at Grant in the same way again!
Female Performance of the Month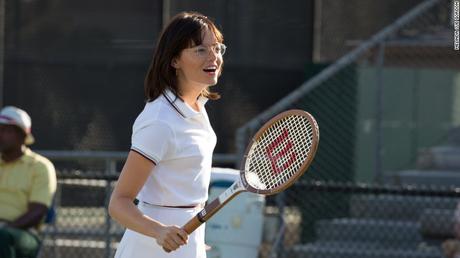 Emma Stone in Battle of the Sexes as the tennis legend Billie Jean King was absolutely amazing on every level possible. She was engaging and you were right behind her in the fight women's rights. I am starting to wonder if there is any type of role that Stone won't be able to do, her choices for films over the past few years has been brilliant and she keeps pulling out incredible performances. She has quickly become one of my favourite current actresses working and deserves all of the plaudits she gets!
What films did you see in November?
Male performance of the month?
Female performances of the month?