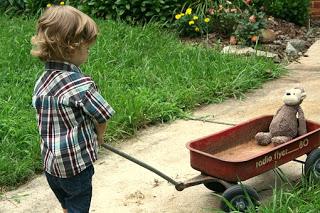 November 15th is...
Little Red Wagon Day (1917), National Clean Out Your Refrigerator Day, America Recycles Day, I Love to Write Day, George Spelvin Day/More Than One Role Day (1886), National Bundt Day/National Bundt Cake Day, Godiva Chocolates in America Day (1966), NBC Radio Birthday (1926), American Enterprise Day, Social Enterprise Day, Unemployment Check Birthday (1939), First Black Professional Hockey Player (1950), Pack Your Mom's Lunch Day, Day of the Imprisoned Writer, National Spicy Hermit Cookie Day, National Raisin Bran Cereal Day, National Philanthropy Day, Rock Your Mocs Day, Steve Irwin Day, King's Feast/Dynasty Day, Shichi-Go-San, Japan, St. Albertus Magnus' Feast, St. Gertrude's Day, Children's Grief Awareness Day, Julia Child Day, Thanks, Birth Control Day, National Swag Day, National Parent Involvement Day, Shichi-Go-San (Japan), Kimono Day (Japan)
MORE (3rd Thursday):
Great American Smokeout/ Lung Cancer Awareness Day (1977), International Guinness World Records Day, Nouveau Beaujolais Day, Use Less Stuff Day, World Philosophy Day, National Rural Health Day, World Pancreatic Cancer Day
PLUS -
interesting books to read and free printables, paper crafts, kid crafts, activities, and coloring pages.
---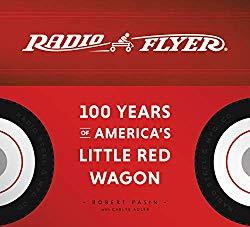 Little Red Wagon Day
-- For over 100 years, millions of children have used Radio Flyer wagons in countless voyages into the imagination. The magical qualities, beauty, and simplicity of the wagons unleash imaginations and nurture the wonder of childhood. The wagons are truly icons of America. The demands for these original wooden wagons dubbed the
Liberty Coaster,
quickly outpaced production.
Source
Read: 100 Years of America's Little Red Wagon
-- This beautifully designed and illustrated keepsake book pays homage to this cultural touchstone as it celebrates its first centenary and embarks on its second. Packed with 250 exclusive full-color and black-and-white illustrations, stories, and original drawings from the Radio Flyer Inc. archives, Radio Flyer chronicles the history of this popular brand for the first time. Radio Flyer's story is America's story — a story of an enterprising Italian immigrant's dream realized, and a testament to the value and strength of family ties.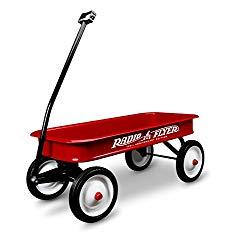 • Radio Flyer Classic Red Wagon - 100th Anniversary Edition --
This classic full-sized Radio Flyer wagon has become a symbol of American childhood. The all-steel seamless body with no-scratch edges and 10" steel wheels with real rubber tires ensure this wagon is built to last for generations of family fun!
• Radio Flyer Miniature --
1994 Radio Flyer Inc. Streak-O-Lite Wagon Model #3
• Radio Flyer My 1st Wagon --
A mini version of the original wagon you loved as a kid. Featuring a real steel stamped body, front wheel steering handle and durable molded wheels for lasting quality, this wagon is perfect for hauling dolls and toys, or for using as gift baskets or home décor.
• Little Red Wagon Storybooks
Free Printables, Coloring Pages, Activities and Crafts:
•
Radio Flyer | Pin The Wheel On The Wagon
• Radio Flyer Heritage
• Radio Flyer's 100 Days of Summer challenge
•
Mimi's Dollhouse } Red Wagon Party Printable Collection
•
National Little Red Wagon Day Activity
•
Red Wagon Upcycled to Shelf
•
Transform Rusty Old Radio Flyer Wagon Into A Beautiful Bench
•
Transform Radio Flyer Wagon Into Incredible Rocket Ship
•
Playtime activities with Radio Flyer red wagons make happy memories
•
Radio Flyer celebrates 100 years with giant wagon in downtown Chicago
---
Clean Out Your Refrigerator Day
- a reminder to us all to clean out your fridge at least once a year. Toss out the old food and wash down the shelves and walls of the fridge too. Front to back, top to bottom. What mysterious food did you find in the back of your refrigerator today?
America Recycles Day
- dedicated to encouraging Americans to recycle and buy recycled products. To raise awareness about the importance of recycling, and to encourage Americans to sign personal pledges to recycle and buy recycled products.
I Love to Write Day
- encourages people of all ages to write something: a poem, a short story or a letter to the editor, or to start or finish a novel — the possibilities are endless! Special writing events and activities take place in more than 15,000 schools, libraries, bookstores and community centers all across the US.
George Spelvin Day (1886)
- Believed to be the anniversary of George Spelvin's theatrical birth — in Charles A. Gardiner's play Karl the Peddler on Nov 15, 1886, in a production at New York, NY. The name
(or equivalent — Georgina, Georgetta, etc)
is used in play programs to conceal the fact an actor is performing in more than one role. The fictitious Spelvin is said to have appeared in more than 10,000 Broadway performances.
National Bundt (Pan) Day/National Bundt Cake Day
- A day for everyone young and old to pull the Bundt pans from the cupboards and get ready for baking delicious masterpiece cakes during the upcoming holiday season. The Bundt pan has stood the test of time for more than 60 years and is a fixture in nearly every home in America. The Bundt is the quintessential kitchenware icon.
Godiva Chocolates in America Day (1966)
- In 1958, the first Godiva shop outside Belgium opened in Paris, and in 1966 the company's offerings reached America with distribution to select chains of luxury department stores. Godiva Chocolatier, Inc., is a leading manufacturer of premium-quality chocolates, cookies, ice cream, cocoa, and flavored coffees.
NBC Radio Birthday (1926)
- Formed in 1926 by the Radio Corporation of America
(RCA),
NBC was the first major broadcast network in the United States. It is sometimes referred to as the
Peacock Network
due to its stylized peacock logo, created originally for color broadcasts.
Great American Smokeout (1977)
- This holiday was set up by the American Cancer Society in 1977 in the hopes all smokers in the nation would take one day to not smoke.
Unemployment Check Birthday (1939)
- Many people use the Unemployment checks to live off from between careers and today marks the date in history in 1939 of the creation of the check which helps to feed many families around the nation.
American Enterprise Day
- On this day, U.S. residents recognize free enterprise and how it has contributed to the economy. Free enterprise means a business is not restricted by government subsidies or regulations. Instead, the business operates under the laws of supply and demand.
First Black Professional Hockey Player (1950)
- When Arthur Dorrington signed a contract to play hockey with the Atlantic City Seagulls of the Eastern Amateur League, he became the first black man to play organized hockey in the US. He played for the Seagulls during the 1950 and 1951 seasons.
Pack Your Mom's Lunch Day
- coordinated by Betty Crocker and some Boys and Girls Clubs in both Chicago and Philadelphia, although there is a 1-800 number for others around the nation to call to receive a brochure. Basically, the event uses crafts and activities to promote wholesome lunches and maybe bring some light-heartedness to working parents who might otherwise skip lunch.