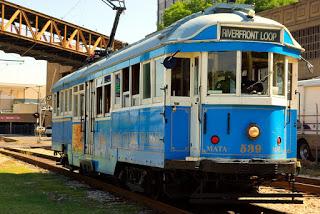 November 14th is...
Streetcar Birthday (1832), Loosen Up, Lighten Up Day, National American Teddy Bear Day, Spirit of NSA Day/Spirit of National Speakers Association Day, World Diabetes Day, Blood Transfusion Birthday (1666), Operating Room Nurse Day/Operation Room Nurse Day, International Selfie Day, Moby Dick Published (1851), Prince Charles' Birthday (1948), Monet Day (1840), International Girls Day, National Pickle Day, National Spicy Guacamole Day, St. Dubricus' Day, Children's Day (India)
MORE (2nd Wednesday):
Educational Support Personnel Day, GIS Day (Geographic Information Systems)
PLUS -
interesting books to read and free printables, paper crafts, kid crafts, activities, and coloring pages.
---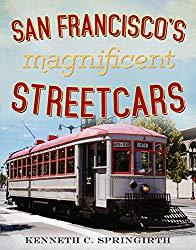 Streetcar Birthday
-- Some of the earliest streetcars appeared in New York City in 1832. These streetcars were an animal railway usually using horses and sometimes mules to haul the cars, usually two as a team. Rarely other animals were tried, including humans in emergency circumstances.
Read: San Francisco's Magnificent Streetcars
-- San Francisco's first cable car line opened in 1873. The successful development of the electric streetcar by Frank Sprague in 1888 plus the 1906 San Francisco earthquake resulted in the decline of the cable car system. Concerned the cable car system would vanish, San Francisco resident Friedel Klussmann rallied public support to save the cars. The 1982 shutdown of the cable car lines for their rebuilding led to Trolley Festivals beginning in 1983 until 1987 using a variety of historic streetcars on Market Street.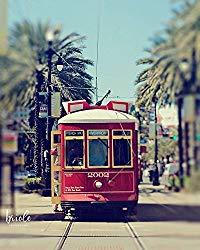 • Red New Orleans Streetcar Photograph Canal 2002 --
A fine art photograph of one of the red New Orleans streetcars on Canal Street.
• Cable Car Charm Bead --
This large hole charm bead is solid sterling silver, not filled or plated, and is made to fit all popular charm-bracelet brands, including Pandora.
• Retro Wind-up Tram Cable Streetcar --
Looks beautiful, delicate and lovely, it is a worthy collection of nostalgic ideal. Handmade nostalgic toy.
• Streetcar Coloring Books
Free Printables, Coloring Pages, Activities and Crafts:
•
TTC Streetcar Map – October 2018
• Cable Car Map - Market Street Railway
•
Interactive Map of Denver's old streetcar lines
• New Orleans Streetcars | How to Ride the Trolleys
• Streetcar Papercrafts | PaperCraftSquare.com
•
2010 Streetcar Papercraft
• Streetcars and Other Vehicles: Stories
•
A Streetcar in New Orleans Louisiana Travel Journal: 150 Page Lined Notebook/Diary
• U.S. Streetcar Systems Page
• Trolley Car Coloring Pages
---
Educational Support Personnel Day
- to recognize and focus attention on the support of educational assistants, substitute teachers, clerical and technical employees, custodians and food service workers.
Loosen Up, Lighten Up Day
- A day to remind people of all the benefits of joy and laughter. Find something which will leave you in the calmest state of mind, whether it is hanging out with the family for hot chocolate and game night or sitting in a corner by yourself somewhere.
National American Teddy Bear Day
- Today is Ted's 105th birthday. These cuddly, snuggly plush toys have long been favorite to children, and grownups everywhere. Celebrate by remembering your favorite teddy bear moments and sharing them with someone else, maybe with your child. This is a great time to give the kids and other loved ones in your life a teddy bear as a way of bonding and encouraging memorable times together.
Spirit of NSA Day
- The National Speakers Association
(NSA)
has designated today as a national day of advocacy encouraging professional speakers to support one another. NSA members are encouraged to focus on giving back, providing genuine support to speaking colleagues and taking time to connect, help, mentor or refer business to other members without any expectation of reciprocation.
World Diabetes Day
- explore new ways to raise awareness of the global burden of diabetes and develop sustainable health policies generating value-based outcomes for people with diabetes.
Blood Transfusion Birthday (1666)
- Samuel Pepys, writing in his famous diary, records the first description of a blood transfusion in 1666. His observations of the dog-to-dog transfusion were made barely four decades after English physician William Harvey declared that blood circulated through the body with the heart acting as the pump.
Operation Room Nurse Day
- honors those important nurses, who care for patients before, during and immediately after surgery. It's a very important role, during a period where a patients comfort and life is in another person's hands.
Moby Dick Published (1851)
- On this day in 1851, Moby-Dick, a novel by Herman Melville about the voyage of the whaling ship Pequod, is published by Harper and Brothers in New York. Moby-Dick is now considered a great classic of American literature and contains one of the most famous opening lines in fiction:
Call me Ishmael.
Initially, though, the book about Captain Ahab and his quest for a giant white whale was a flop.
Prince Charles' Birthday
- The Prince Charles, Prince of Wales
(Charles Philip Arthur George - born 14 November 1948)
is the eldest child of Queen Elizabeth II and Prince Philip, Duke of Edinburgh. Since 1952, he has been heir apparent to the thrones of the Commonwealth realms.