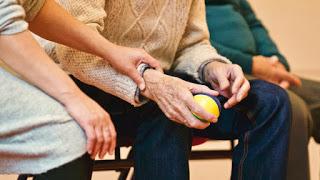 November 13th is...
Caregiver Appreciation Day, National Actor's Day, National Chicken Nugget Day, National Moms and Dads Day, Sadie Hawkins Day, National Start a Rumor Day, World Kindness Day, Artificial Snow Birthday (1949), National Indian Pudding Day, Fantasia Birthday (1940), Holland Tunnel Birthday (1927), Fall of Kabul (2001), Festival of Jupiter, St. Abbo's Day, St. Stanislaus Kostka's Day, Feast of St. Didacus of Alcala
MORE (2nd Tuesday):
National Young Readers Day
PLUS -
interesting books to read and free printables, paper crafts, kid crafts, activities, and coloring pages.
---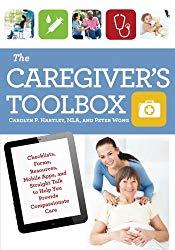 Caregiver Appreciation Day
-- Caregivers are paid or unpaid people who assist others with daily needs and tasks. Caregivers take on many responsibilities: helping with household chores, managing medical appointments and medications, assisting with bathing and dressing, and so much more. If you know a caregiver, take a moment on March 3rd to thank them for the work that they do.
Source
Read:
-- Your guide to cool apps and online tools, insider tips on how to reduce your medical bills, your privacy rights as a caregiver, where to go for free and low-cost help, and much more. It clearly shows which tools will relieve your stress and those that may add stress.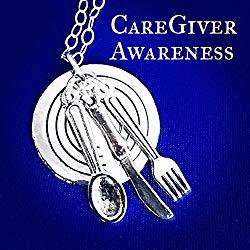 • CareGiver Awareness Necklace --
Who of you float between the negativity of counting spoons and the optimistic outlook about the future by Keeping Your Fork for the best yet to come? Most of us live in REALITY and are carrying a Full Plate with all Utensils represented. This necklace of miniatures can represent different things to each individual.
• Personal Medical Records Organizer --
31 Organizational Healthcare tabs with Mylar reinforcements; 71 Pre-printed pages full of tips and information for the patient and caregiver! Extra Large Three Ring Binder (3") -Durable 600d polyester DOUBLE ZIPPERED CASE with a sturdy handle for carrying to medical appointments.
• I Feel So Helpless Caregiver Guide Guided Meditation --
As a caregiver, you're not without power. You can make a positive difference! Turn your feelings of helplessness into channels of healing energy. By focusing your care and compassion, you become empowered to send healing light and love to the person you're concerned about. Dr. O'Malley is recognized for her workshops and training programs with hospitals, organizations, and businesses.
The Power Within
series is an outgrowth of her work with individuals and groups in health-related and business industries.
• Caregivers Coloring Books
Free Printables, Coloring Pages, Activities and Crafts:
• Printable Caregiver Awareness Posters
• Alzheimer's Association Downloadable Resources
•
Printable Awareness Cards
•
Printable Checklist for Family Caregivers - AARP
• Printable Caregiver Daily Notes
• National Caregiver Day - Free Printable Tags
• Free Printable Advance Directive Forms
•
Encouragement for Caregivers | Printable Poster
• Making The Most Of Memories: Creating Memory Books And Activity Kits
• The Care.com Home Binder | Free Printables
---
Moms and Dads Day
- Being a parent is a tough job and there are often just not enough hours in the day to get everything done! Surprise your mom and dad today to honor their parenting and all they have done for you throughout the years. Take this day to reminisce about family holidays, journeys and experiences.
World Kindness Day
- Today's purpose is to look beyond ourselves, beyond the boundaries of our country, beyond our culture, our race, our religion; and realize we are citizens of the world. The
World Kindness Movement
grew out of a series of
Kindness Conferences
convened by the
Japanese Small Kindness Movement
in 1996.
National Indian Pudding Day
- A day to enjoy puddings created by Native American Indians. American Indian puddings are defined as recipes of Native American Indian origin. Generally, they include molasses and cornmeal. Apples were often an ingredient. They were usually baked.
Artificial Snow Birthday (1949)
- Like so many other scientific innovations, artificial snow was born out of wartime necessity. In this case, it began during World War II and experiments with the creation of artificial fog meant to conceal ships at sea. Despite protests that artificial snow shouldn't be used because it messed with Mother Nature's design, it only took a few years for ski resorts to begin looking for ways to create the fake stuff for use during bad snow years.
National Young Readers Day
- Pizza Hut and the Center for the Book in the Library of Congress established
National Young Reader's Day
to remind Americans of the joys and importance of reading for young people. Schools, libraries, families, and communities nationwide use this day to celebrate youths reading in a variety of creative and educational ways.
Fantasia Birthday (1940)
- a 1940 American animated film produced by Walt Disney with brief live-action introductions between the animated segments. The third feature-length animated film produced by Walt Disney Productions, Fantasia features eight animated segments set to classical music selections.
Holland Tunnel Birthday (1927)
- On this date in 1927, the world's first long, mechanically-ventilated underwater tunnel, the
Holland Tunnel
, opened between New York and New Jersey beneath the Hudson River. The tunnel is named for Clifford Milburn Holland, its chief engineer, who died before the project was completed.
Fall of Kabul (2001)
- Northern Alliance troops opposing the Islamic extremist regime of the Taliban moved into the capital of Afghanistan on this date in 2001 — the first major victory in the war on terrorism prompted by Sept 11, 2001, attacks on America. After fleeing Kabul
(which the Taliban had controlled since 1996),
the Taliban regime quickly collapsed.