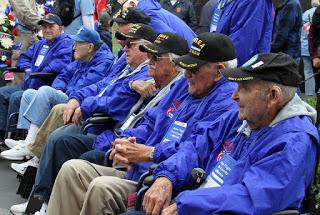 November 12th is...
Military Appreciation Day/Forget Me Not Day, Happy Hour Birthday (1745), Song of the South Birthday (1946), Mellow Yellow Day, National Pizza With The Works Except Anchovies Day/National Pizza with Everything (Except Anchovies) Day, Chicken Soup for the Soul Day, Stanton Day/Elizabeth Cady Stanton Day, Order of Fools (1381), Fancy Rat and Mouse Day, World Pneumonia Day, National French Dip Day, One Million Books Day, St. Emillion's Day, St. Josaphat's Day, Obama Day (Kenya), Barack Obama Day (Alabama)
MORE (2nd Monday):
World Orphans Day
PLUS -
interesting books to read and free printables, paper crafts, kid crafts, activities, and coloring pages.
---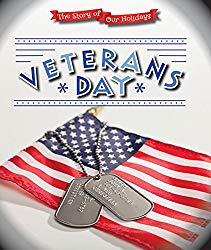 Military Appreciation Day/Forget Me Not Day
-- an event intended to express appreciation for men and women currently
(and sometimes formerly)
in military service, usually the day after
Veterans Day
or
Memorial Day
. Many restaurants gives a free
thank you
dinner to any person who has ever served in the United States Military.
Source
Read: Veteran's Day (The Story of Our Holidays)
-- On Veterans Day, Americans honor all who have served in the US armed forces. The holiday began in commemoration of the one-year anniversary of the end of World War I and continues to be celebrated every year on November 11. Readers will learn the ways this holiday is celebrated across the country, and can reinforce their understanding by following a recipe for the all-American Apple Brown Betty and instructions to make a thank-you card they can give to a veteran they know.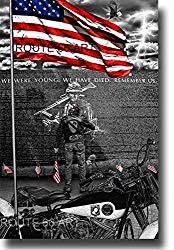 • Vietnam Veterans Memorial Wall Art --
Beautifully inspired new 12x18 art print featuring a vintage Harley Davidson and biker at the Vietnam Veterans Memorial Wall.
We were young, we have died, remember us.
Printed with top quality Canon paper and inks.
• My Hero Reasons You're Loved Plaque --
Beautiful personalized Gift for Christmas, Birthday or Any day! For anyone! A card + Gift in one! Customize with your own heartfelt words for a beautiful, sentimental gift that gives all year long.
• Flag Display Case --
These are custom made to order from Sapele Mahogany. Made by an Iraq and Afghanistan Veteran and a Retired Marine who enjoys making them for other Vets and their families.
• Veterans Day Coloring Books
Free Printables, Coloring Pages, Activities and Crafts:
•
Veteran's Day Word Search, Crossword Puzzle, and More
•
Veterans Day Crafts, Projects, Worksheets, Books, and Printouts
•
Veterans Day 2018 - Guide to Offers
• Veterans Day Printable Card
•
Veterans Day Crafts Ideas and Projects
- make Patriotic arts and crafts decorations, instructions, patterns, and activities for American children
• Honor our heroes this Veteran's Day - great DIY projects for crafters of all ages!
•
Patriotic Craft Projects, Recipes, and Ideas
•
4 DIY Gifts for Veterans Day
• Thank a Veteran Cards Free Printable
• FREEBIE: 180+ Freebies and Deals for Veterans Day
---
Moms and Dads Day
- Being a parent is a tough job and there are often just not enough hours in the day to get everything done! Surprise your mom and dad today to honor their parenting and all that they have done for you throughout the years. Take this day to reminisce about family holidays, journeys and experiences.
Happy Hour Birthday
- Commemorating the first happy hour held at a pub in Ireland in 1745.
Song of the South Birthday
- a 1946 feature film produced by Walt Disney and released by RKO Radio Pictures. The film is based on the Uncle Remus cycle of stories by Joel Chandler Harris.
Mellow Yellow Day
- gives work and club colleagues a chance to chill out and have a bit of fun, while raising some much-needed funds. Whether you choose to simply wear a yellow T-Shirt, or go all out and have a yellow-themed dinner party, the aim is the same - take some time to have some fun!
National Pizza With The Works Except Anchovies Day
- There are only a few ways to ruin a good pizza and today helps you avoid one of them. Not that you need to be told how to make your pizza. Celebrate in style and order up a doughy pie loaded with your favorite toppings. Pepperoni. Sausage. Green Peppers. Extra Cheese. Whatever. Except for anchovies.
Chicken Soup for the Soul Day
- a celebration of who you are, where you've been, where you're going, and who you will be thankful to when you get there!