A psychological suspense series about a girl who has given up her life as an idol after being assaulted by a fan.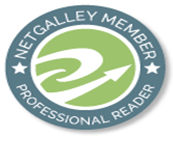 After that day, she stopped being a girl.
In the wake of an assault, Nina Kamiyama, a former idol in the group Pure Club, shuns her femininity and starts dressing as a boy. At high school she keeps to herself, but fellow student Hikaru Horiuchi realizes who she is. What secrets is she keeping? The shocking drama starts.
***
[What? You bought 50 cds? Wow]
***
(@VIZMediaUK, 5 May 2020, 176 pages, ebook, #ARC from @VIZMediaUK via # NetGalley and voluntarily reviewed)
***
***
So, I really wanted to read this when I read the blurb, much darker than I'd expect for Manga. I was intrigued. I really enjoyed this and found the subject matter while dark, very original and very different from the norm. The only real issue I had is that the #ARC was dotted with watermarks throughout which made some of the text hard to read. The author handles the rather grim subject matter with delicacy and ticked all the boxes for me. I was worried it would be very clichéd or mocking but the subject matter is handled with real sensitivity. I would highly recommend this and plan to read the rest of the series.