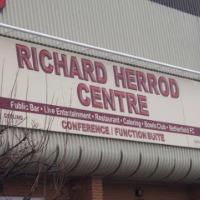 One of Nottinghamshire's largest leisure centres is to made super energy efficient with the installation of solar PV panels.
Gedling, in the south of the Midlands county, made a contract with Nationwide Solar to complete the work.
The new installation on the Richard Herrod centre is expected to generate enough electricity to pay for itself in 12 years.
But better than that, it will no longer be fully reliant on environment destroying fossil fuels.
The project is the council's fifth investment in solar power.
Councillor Jim Creamer, Portfolio Holder for Environment at Gedling Borough Council, said: "Solar PV is one of the main ways for the council to meet demands to save energy and to reduce the overall carbon footprint of the building and fuel bills.
"We looked into the opportunity to invest further into solar PV and the extensive roof area of the Richard Herrod Centre made it the perfect choice. Many of our larger public buildings are now fitted with solar panels, with the income generated from the feed in tariff reinvested for the benefit of Gedling residents."
An EcoExperts spokesperson said: "It is great news that this leisure centre has embraced solar technology. It will receive income on the energy it generates as well as saving money on energy bills, meaning it is a sound financial investment.
"Not only that, the installation will provide work for local businesses and help boost the UK's renewables market. We hope to see lots of other businesses taking a leaf out of The Richard Herrod Centre's book."
Nationwide Solar's managing director Russ Cowan said: "The Richard Herrod centre was the perfect choice for solar PV, as it will be able to take advantage of a large amount of free electricity generated from the sun during the day when the centre is at its busiest. It is great to be able to help the council to reap the benefits of generating an income from their roofs."
Nationwide Solar is the largest installer of solar PV operating in the social housing sector in the UK and is a Microgeneration Certification Scheme accredited installer.
It has also worked with Derby Homes, Newark and Sherwood Homes and Leicester Housing Association to install solar PV their housing.