notloB Parlour Concerts Announces Fall Season
International Flavor and Old Friends
Three world-touring acoustic acts will comprise n
ot-for-profit notloB Parlour Concerts'

Fall, 2012 season at the

historic Loring-Greenough House in Jamaica Plain. Series producer Jeff Boudreau proudly notes that the concerts begin notoB's sixth year presenting at the historic (c. 1760) house museum.  "And at this rate, our one hundredth concert should correspond with our sixth anniversary in early June, 2013." Plans for that event are underway and are being kept secret, but no doubt will include some of the brightest starts in the Boston and New England string band, old time, Celtic, traditional and neo-trad folk heavens. Past notloB artists include Aoife O'Donovan, Rushad Eggleston, Tristan Clairridge and Corey DiMario of Crooked Still, Sharon Gilchrist and Kristin Andreassen of Uncle Earl, Tao Rodriguez-Seeger, Ruthy Ungar, Mike Merenda and Chris Merenda of the Mammals; Celtic artists Brian Conway, Malinky, the Jeremy Kittel band, Hanneke Cassel, Matt and Shannon Heaton, Long Time Courting, Flynn Cohen, the late John McGann; local folk luminaries Bob Franke, Geoff Bartley, the Rowan Brothers, Dennis Brennan, Alistair Moock, and Mark Simos.
"We're on the cutting edge of local acoustic music. For example, in 2007 we presented "Sometymes Why" as our very first concert, followed in 2008 by Joy Kills Sorrow, The Boston Boys, the Folk Arts Quartet and Blue Moose and the Unbuttoned Zippers. The next year Joy Kills Sorrow was signed by Signature Sounds Records, Blue Moose and the Unbuttoned Zippers won the Falcon Ridge Folk Festival "artist most wanted to return" award, and Folk Arts Quartet was a Falcon Ridge main stage artist.
notloB also has a solid history of presenting legends, including Spider John Koerner, Mary McCaslin, Jack Hardy, David Massengill, Peggy Seeger, Paul Geremia, Jim Hurst and Jaime Brockett, a name familiar with those who grew up with the folk revival music scene at the Olde Vienna Kaffehaus.
"People used to pop culture may not recognize the names of the artists we present, but one thing we do is to deliver a consistent level of acoustic excellence, be they an internationally touring veteran or a rising talent," explains Boudreau.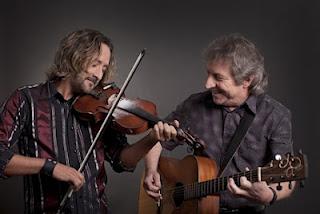 The Fall season would appears to be a continuation of the high standards evidenced since 2007. It
begins Wednesday, October 10 with Richard Wood & Gordon Belsher

.  Award winning Prince Edward Island fiddler Richard Wood has performed all over the world, including Carnegie Hall with "the Chieftains", and on "David Letterman" with Shania Twain. Most recently, he performed for the Duke and Duchess of Cambridge during their Royal Visit to Canada, and with Symphony Nova Scotia at the East Coast Music Awards in 2011. Combining deep-rooted traditional prowess with high-voltage rock'n'roll attitude, each performance includes elements of Celtic jigs & reels tempered with beautifully melodic original airs. Richard's exciting live show dazzles with unending energy & pounding rhythms, along with virtuoso musicianship and an endearing stage presence. Accompanied on guitar, vocals, mandola and bodhrán by Gordon Belsher, Gordon's solo CD's have been nominated for Canada's East Coast Music Awards. As accompanist and featured vocalist with Richard Wood, he has toured extensively across Canada, the U.S., the U.K., Europe, Australia, and performed as part of a cultural delegation for
Canada in Tokyo, Japan.
"Truly Richard Wood and Gordon Belsher brought the house down at St. Kieran's! From opening explosion to standing ovation, they endeared themselves into our hearts forever!" - Joan Chamberlain, St. Kieran's Executive Director, Berlin New Hampshire
"Perfect precision, playfulness and power!" - Charlottetown Guardian
A new dimension to the series is the addition of master classes or workshops. Prior to their performance, in separate rooms, Richard will be offering a fiddle workshop and Gordon Belsher will be offering either a DADGAD guitar or a bodhran workshop for up to 5 participants.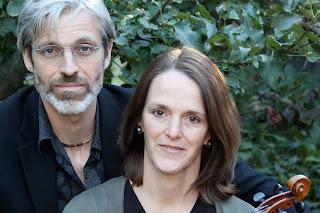 November sees two concerts in quick succession. Thursday, November 1 brings Keith Murphy & Becky Tracy across the border, from Vermont that is. Patrons who attend violinmaker Bob Childs' annual Childsplayin Lexington will recognize Murphy as its artistic director. Becky and Keith are dynamic performers of traditional music from Newfoundland, Quebec, Ireland, France and beyond. Tracy's fiddling pulses through tasteful arrangements of dance tunes and resonates with beauty on traditional slow airs. Keith's gentle and expressive singing in English and French is balanced by the drive and power of his guitar playing and percussion. Combined, they produce a range and richness of sound that is striking for a duo. Their playing is seamless, the result of years of playing together and touring across the U.S., Canada and in Europe. Their repertoire also includes Keith's original compositions (many of which are included in the
Black Isle Music tune collection
). He is a prolific tunesmith with a writing style strongly based on traditional dance music. Keith and Becky were two-thirds of the popular Vermont trio, Nightingaleand are veterans of several other bands including Childsplay and Assembly(Keith),  and Wild Asparagus (Becky). Becky released her first solo recording,
Evergreen
, in 2001. Keith's album,
Bound For Canaan
(traditional songs from Eastern Canada and New England) was released in the summer of 2005. He has recently rededicated himself to his work as a solo performer.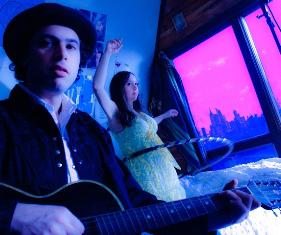 Mike + Ruthy
follow the next week, Thursday, November 8. Although notloB usually presents one concert per month at the Loring-Greenough House, when opportunity knocks, Boudreau answers the door. "We had finalized booking Keith and Becky when I received a phone call from Mike Merenda about a November date as part of their northeast tour." Having presented Ruthy once as a member of Sometymes Why, twice as a duo, and again as a part of Ruthy's dad's (Jay Ungar) The Ungar Family Band, Boudreau has a soft spot in his heart for these Mammals. "There are artists one just does not say 'no' to. Ed Stanley, President of the Tuesday Club, which owns the Loring-Greenough House, was very understanding and accommodating."
As a duo Mike + Ruthyhave refined their sound down to the very core of acoustic American music, demonstrating an uncommon ability to create songs as lyrically sophisticated as Bob Dylan or Leonard Cohen and as harmonically beautiful as Gillian Welch & David Rawlings or Simon & Garfunkel.  With their arsenal of fiddle, banjo, guitar, ukulele and their hallmark harmony singing,  a Mike + Ruthy concert is overstuffed with soulful songs and stories and a timeless sound that is spellbinding and pure.
Over a decade of touring has taken them worldwide where they've performed well over a thousand concerts in listening rooms, living rooms and festivals as well as performances at NYC's Carnegie Hall accompanying Arlo Guthrie in 2005 (with their former band The Mammals) and Madison Square Garden as part of Pete Seeger's 90th birthday celebration in 2009.
Mike + Ruthy's 4th release is entitled "The NYC EP" featuring the premiere recording of "My New York City" a beautifully revived Woody Guthrie lyric from the Woody Guthrie Archives.  The song will also be included on "My Name is New York," a 4-CD compilation being issued by Woody Guthrie Publications including new recordings by Pete Seeger, Arlo Guthrie, and Bob Dylan and more.
Booking notloB's December artist is currently" in the works."
Living legends and rising young stars performing in a 261-year-old house make notloB Parlour Concerts a Boston treasure.
notloB Parlour Concerts Fall Season
Wednesday, October 10 - Richard Wood & Gordon Belsher
Artists' websites ~
http://www.guernseycove.ca/
&
http://www.rwood.ca/
Facebook event ~
https://www.facebook.com/events/273520796085266/
Thursday, November 1 ~ Keith Murphy & Becky Tracy
Artists' website ~
http://blackislemusic.com/
Facebook event ~
https://www.facebook.com/events/472785042746084/
Thursday, November 8 ~ Mike + Ruthy
Artists' website ~
http://mikeandruthy.com/
Facebook event ~
https://www.facebook.com/events/470249039660543/
All concerts are presented at the historic Loring-Greenough House, 12 South Street, Jamaica Plain, MA 02130
Doors 7:30, Concert 8:00pm
Admission is by suggested donation (amounts vary, will be specified on the website).
Reservations are strongly advised, due to the venue's intimate size.
Email notlobreservations at gmail dot com.
Concert & series information:

https://sites.google.com/site/notlobmusic/
Facebook page -
https://www.facebook.com/notloBFolkConcerts
Pastries from Fiore's
Coffee from JP Licks
Public transportation information:

http://mbta.com/


notloB concerts are volunteer-run and not-for-profit. 100% of patron donations go to the artists and production expenses.



"In this era of pop-driven acoustic music, notloB is keeping the folk tradition alive."




-Jack Hardy