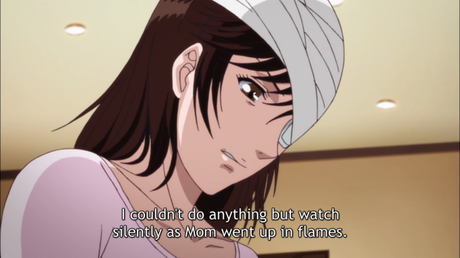 Ahhh… childhood memories!
Last week on The File of Young Kindaichi Returns, Miyuki was accused of killing Shin, Chan, and Ivy.
Kindaichi accuses Miyuki of murdering Shin, Chan, and Ivy, and it turns out that it was Ran the entire time. She then confesses to the murders, and explains how she carried them all out. She explains in detail how she was able to drug Ivy, then haul her to an abandoned building where she murdered her, only to turn around and act as a captive. She then explains how her childhood was filled with fleeing Shin, Chan, and Ivy out of fear for their lives, and how it drove her mother to burning herself to death. After all that, Miyuki is found being held captive by an old woman who was offering her sweets. Then, Tokyo Girly Mode went off without a hitch, and our heroes left Hong Kong for Japan.
My Take
Welcome to exposition-ville. Population: us. It's not enough that half of episode 3 was dedicated to explanations, but now we get a whole new episode full of explanations! I know it's a mystery series… but wrap it up!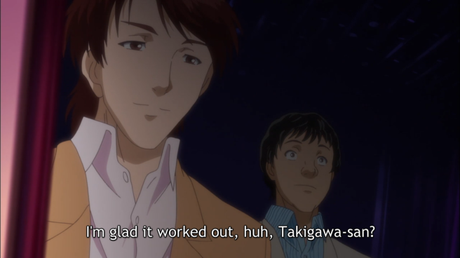 Yeah! My father was a madman, my mother set herself on fire, and my sister is a murderer! I'm glad life is going well for me!
Turns out that Ran was the one behind all of these shenanigans! Yeah, I think that it started to become more and more evident as the case went on, especially because she was both absent most of the time and her alibi was established because she could easily confuse people due to her resemblance of Miyuki. What does strike me as odd, though, is how none of the other Long siblings had anything to do with the murders. If they all knew to some extent the circumstances surrounding their father's murder, they would obviously want to play some sort of role in getting revenge. I guess in a way, they all did get revenge through Ran.
… But these explanations were crazy! Taking out the murder explanations from last week, this week's explanations were all about the motives, and how Ran was able to impersonate Miyuki in order to murder people. How in the world were we supposed to know that Miyuki wasn't assaulted back in episode 2, and instead drugged Ivy and killed her? That highlights my biggest problem with this series so far: the information given to us is often times deliberately misleading. That leads to payoffs that are both laughable and confusing rather than shocking and surprising.
Looking at the substance of the mystery, all of this could have been avoided if Ran's mother would just have let Shin, Chan, and Ivy know where the treasure was! She really was the stupidest character in all of this. Plus, why didn't she just remove the tattoo? Maybe it's easier to let the bad guys win rather than ruin your own life in the process. It also seems that Ran was seeking revenge for her mother, but her mother chose to kill herself because she was in a situation that she easily could have got out of. So Ran's revenge motives aren't as complex as any of the other Long siblings' could have been.
I wish that we knew everything that Kindaichi knows in a case; nothing more, nothing less. That way, we feel like we're solving the mystery in the same way that Kindaichi is doing it. That won't ever happen, though.
The ending was hilarious, and not necessarily in a good way. Basically, the overused archetype of "everything going back to normal after the case is solved" was used here. Ran was even able to participate in that fashion show after she was arrested for murder, and everybody was smiling and laughing! I guess Hong Kong has a very lenient policy on murderers. Who knew that you can participate in a fashion show after you've been arrested for murdering three people?
I'm becoming somewhat disenchanted with this series after the first mystery. Maybe the manga/earlier renditions are done better, but this show is starting to lose me. If the next mystery does not suffer from the same flaws as the first one did, then I'll just consider this one a fluke. If anything, I can say that it did not serve as the best introductory arc.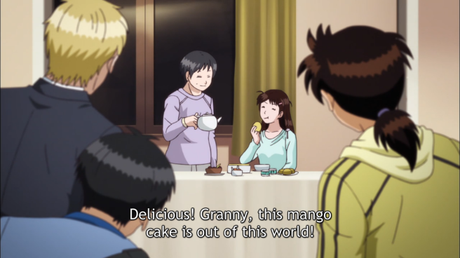 The traditional way to hold a hostage in Hong Kong I guess