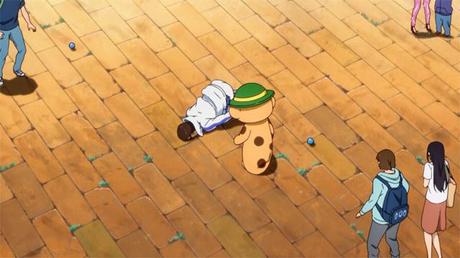 A mascot drops an anime punk with one punch. My new hero.
Last week on Amagi Brilliant Park, the park is visited by local management, who tell them that the park may close sooner than they think. Then after watching Latifa plead to the people of Maple Land for forgiveness, Seiya decides to step in and become the new manager of the park.
Summary of Amagi Brilliant Park Episode 3
Whilst the park is closed for refurbishment, Seiya places Moffle in charge of entertaining the public outside, which leads to dire consequences. Meanwhile he, Isuzu and sales manager Toriken work on ways to promote the park and bring in more guests…from Isuzu, Latifa and the fairies making a commercial, to editing a fight started by Moffle to make the park look good. Realising the visitor count is more important, Moffle decides to step up at last.
My take
To tell the truth, I was anticipating filler episodes in this show. I mean there is no anime that doesn't have a filler episode. Of course this is an atypical KyoAni one, meaning that in this case, the story (and the ultimate aim for the park) is padded in a slow pace. Plus the background music sounds nearly the exact same as in any other one of their shows; it's as if they only employ half a dozen composers. But then again, it's a tricky one here; it could be because school doesn't seem to exist in this show, and because this is relatively new territory for them, they want to keep the KyoAni fans who expect the same.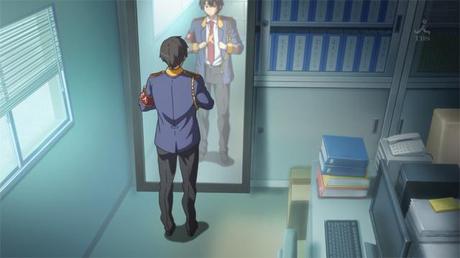 Don't you have school?
Of course that's not saying this isn't bad. I mean I'm still enjoying the show immensely; watching Moffle kicking your average everyday wannabe gangster dad to the curb was priceless. But I think it's a shame that that was the only highlight. We've had the swimsuit part already (early in the show, even for KyoAni!), but no beach episode…maybe they'll decide to visit some rival water park or something…and get Moffle in his swim gear. No Christmas episode unfortunately, since this is set during spring/summer…and seeing Isuzu in a Santa outfit would have made a show. They could always have that in a special show or something…next year.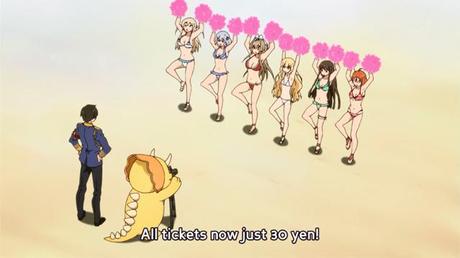 Watching poor frail Latifa in a bikini was a bit cringe-worthy though. She's an extremely adorable girl, and thus I can't picture her in anything else than that huge dress she wears. Even a casual jeans and blouse seems weird. I guess that's what being a princess is about…maybe…I don't know. Sure we've had the studio traits, but saying the show's still incredibly fun to watch makes this technically not a filler. It's given us more questions too. I mean, why can't Latifa step outside of the park? Why don't Seiya or Isuzu go to school? Why haven't the inn staff realised they're serving magical park mascots? And why doesn't this guy have a name?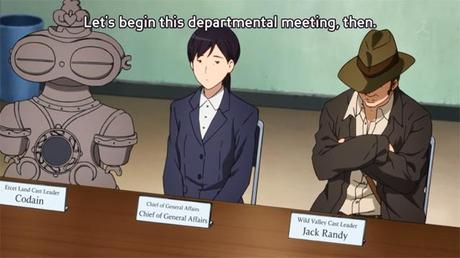 And of course we can now see Isuzu's master plan of getting into bed with Seiya as soon as possible; complete definition of a tsundere. She'll deny it again and again and again by threatening everyone with her musket gun, but the truth remains. I mean it wouldn't be a KyoAni show without at least one hidden crush. Seiya's not going to let her fall into his arms though, because he's too much in love with himself.
Okay so if it were any other show, I would normally say 'filler-episode-stay-away', but I say no. We'll get some, only not right now. They'll be about, I don't know, Maple Land's history and why they came here, or another main character being moody, given sound advice, then gets back to their happy selves. For some strange reason, I'm actually waiting…for fillers to come.