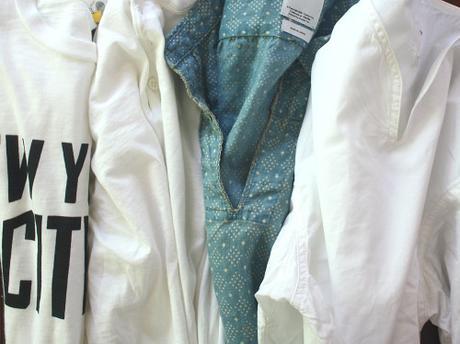 I'm fairly straightforward when it comes to tailored clothing. For shirts, I mostly wear light blues in stripes and solids – the latter in slightly more textured weaves than poplin (which I find too boring). End-on-end, oxford, and a heavier twill works well. A bold butcher stripe is a nice way to add visual interest to a tie-less, sport coat ensemble, while a solid blue shirt will serve as a nice background for any tie and jacket combination. As usual, I find if you limit the number of patterns you wear to two, you don't have to think as much about pattern coordination. 
In contrast, my casualwear is all over the place, but lately I've been wearing shirts that are slightly more off-beat than your standard button-ups (or even the ever-reliable white tee). Outerwear tends to be simpler this time of year – assuming you can wear a jacket at all – so sometimes wearing an interesting shirt is about as much as you can do on a warm day. Four options I've been relying on: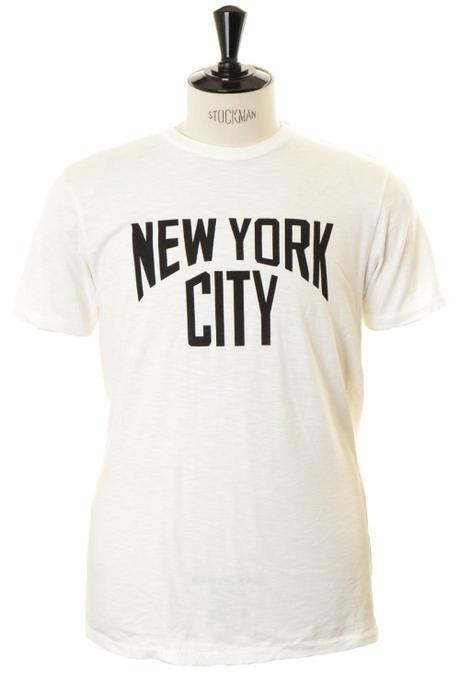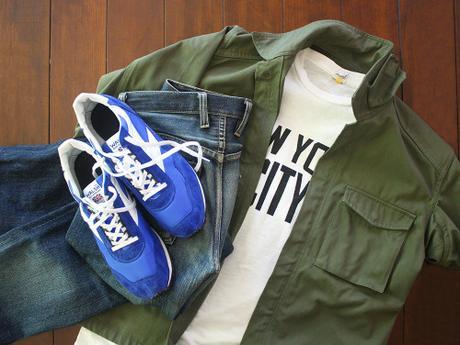 Graphic Tees: The thing every menswear writer told you to avoid ten years ago. Granted, these aren't too different from your standard white t-shirts, but that's also what makes them versatile. Layer them under a field jacket, cafe racer, or bomber. In colors such as white or heathered grey, they work with almost any kind of casual outerwear. 
There are a lot of bad graphic tees out there, but not all have to make you look like a schlubby college student. I like this New York City print from Velva Sheen (it was inspired by something John Lennon famously wore). You can find the same print by Remi Relief in three different colors. Engineered Garments also has some similar t-shirts this season with the names of NYC districts. 
For something a bit simpler, Velva Sheen has basic striped tees in their famous loopwheeled construction. And although wearing a band tee can sometimes be a bad idea, I like Bill Evans too much to not want this in a size small. 
Pictured above: Field jacket by Niche | Jeans by 3sixteen | Shoes by Norman Walsh | T-shirt by Velva Sheen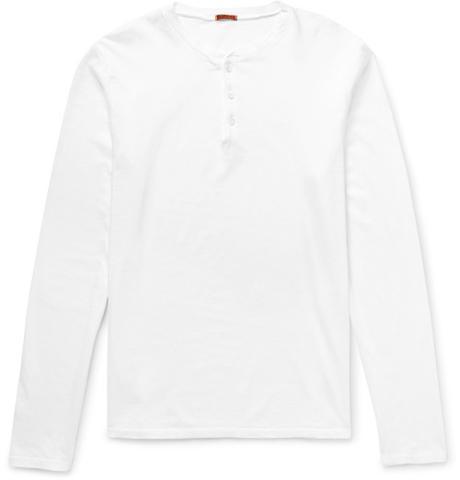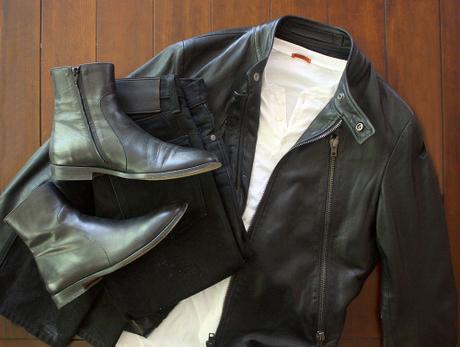 Refined Henleys: This half-placket, pullover style was originally made popular in the 1970s, before making a comeback in the '90s through Ralph Lauren and Eddie Bauer. These days, you're most likely to see one layered underneath a flannel shirt or Army jacket for a workwear look, but there are tons of other designs as well.
I really like this one from Barena. It's a fine cotton model with a smaller neck opening and thinner placket, which makes it easier to wear for guys who find henleys a bit too rugged (or sometimes even sleazy). Pair it with a field jacket or cafe racer, like the one above. Just note that the sleeves are extra long. I like the design, but if they bother you, a tailor can take them up for not too much money. 
Pictured above: Double black jeans by 3sixteen | Side zip boots and leather jacket by Maison Margiela | Henley by Barena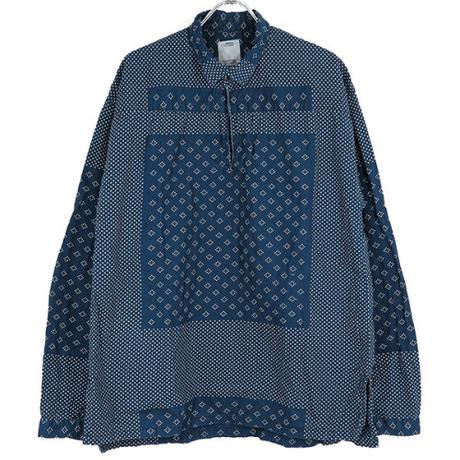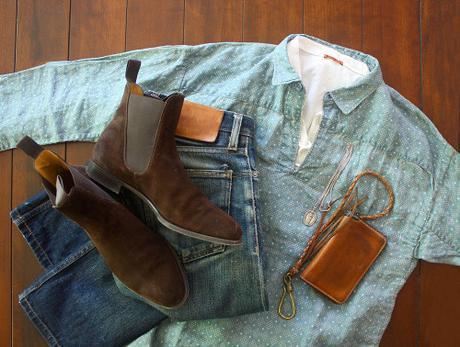 Visvim Tunic Shirt: What I wear when it's too hot for a jacket. Visvim's clothes are often hard to appreciate online since there's so much put into the detailing and finishing. This tunic shirt, for example, is made from an enzyme washed linen, and features things such as a painted, distressed button and uniquely frayed collar line. The shirt has a nice vintage look when worn, but it's from an older season and I'm not sure I like the newer designs. 
Probably not helpful in the way of recommending options that can be easily had right now, but perhaps encouragement to just experiment and find your own thing. For example, Document has a popover shirt this season with an interesting collar and some hip pockets. It looks like it could be worn in much the same way. 
Pictured above: Shirt by Visvim | Henley by Barnea | Jeans by 3sixteen | Suede Chelsea boots by Edward Green | Mid-length wallet by The Flat Head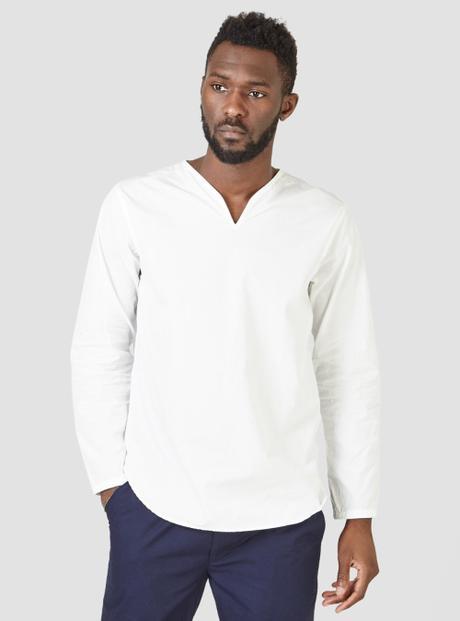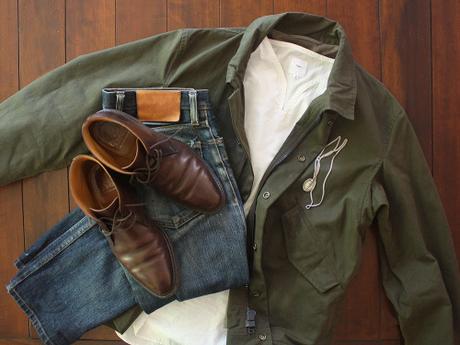 Blurhms Easy Pullover: A recent pick-up and possibly a new favorite. This Blurhms pullover features something that looks like a Moroccan collar – which is traditionally made with curved lines that combine a crewneck and v-neck. This one, however, is a little more angular and straight at the v-line. I've been wearing it often with field jackets, like the one you see above. An unusual, but surprisingly useful, piece that can take the place of your t-shirts and oxford button-downs. 
Pictured above: Jacket by Lemaire | Jeans by 3sixteen | Chukka boots by Crockett & Jones | Pullover shirt by Blurhms