One of the artists I've met at The Rust Belt Market is Cris Borowski of Hypknotica.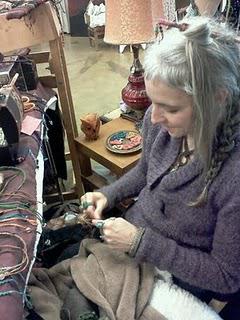 Cris ties knots-really little knots-and makes beautiful jewelry with them.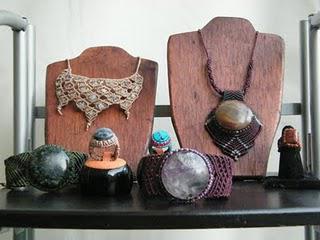 That she can surround a lovely stone with teeny tiny knots then construct a bracelet, necklace or ring (!) is amazing to me.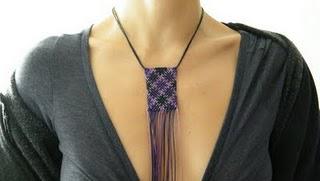 My fingers can barely thread a needle anymore so I'm in awe of her fine finger dexterity. Then there is her artist's eye, able to visualize the stone in its fiber frame.
Another thing I love about Cris is her willingness to share ideas and support fellow artisans. She's been a great sounding board and source of ideas as I work on expanding my line. She truly engages, sharing her insights and suggestions freely.
This info about her travels (from her Etsy site) was a surprise to me:
"I vacillate between northern and southern hemispheres, from Detroit to Chicago to Mexico City to remote beaches and tiny villages. Everywhere I take my strings and stones and am always hunting for new inspiration and color combinations. Beauty is everywhere."
Have to ask her more the next time I'm at the Rust Belt.