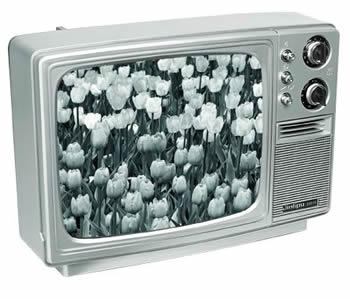 The time of televised reckoning is upon us crusaders.  After a week of small screen thoughts we're down to the day of; and you know we can't leave you without a few predictions of our own.
True, some of them will be less informed than others (sorry Drama Series, but you're getting the NCAA bracket treatment–educated guessing).
Plus, we can't possibly post predictions for everything, so our apologies again to the over-looked (except  for you Reality- Competition Program…you know what you did), but there's just not enough time.  In any case, here goes…
The Crusade's 2011 Emmy Award Predictions:
Outstanding Comedy Series:
Zer: The Big Bang Theory— Okay, I know this one is a bit of a long shot, but I have to go with who should win in this category. This show has always been good, and somehow this year they managed to improve.  And yes, I did in fact watch all of the nominated shows.  Glee or Modern Family will probably win, but wouldn't it be nice if the scrappy, nerdy underdog won for once.
Stephanie:  The Big Bang Theory or Parks and Recreation— I know it's a minor cop out.  I should also add an "I think these should win."  Who do I think will win?  There's a fairly good chance that The Office or Modern Family will walk away with this one.  However, this is the only category that I feel completely qualified to make completely informed judgments about so no offense to the other nominated programs, but The Big Bang Theory and Parks and Recreation kicked @$$ all season long.
Outstanding Drama Series:
Zer: Friday Night Lights— Full disclosure, I have never watched even five minutes of this show.  That being said, I have payed attention to this little show that could, and I do know that it has an incredibly loyal following.  While I think Boardwalk Empire and Game of Thrones both have a decent shot, this was FNL's final season and it's about time someone threw them a bone (preferably one shaped like an Emmy).
Stephanie:  Game of Thrones— This is based entirely on two facts.  There are dragons and I love Sean Bean.  Maybe it's not the most democratic of judgments, but it works for me.  I admit I did consider going with Dexter on this one, seeing as it's the only one of these nominated shows I've watched.  In the end that just seemed biased.  So I'm picking favorites based purely on actor and mythical creatures, may the best show win.
Outstanding Mini-Series of Movie:
Zer: Mildred Pierce— Two words: Kate Winslet.  And there are other people in the series who are quite good.  Evan Rachel Wood gives an incredibly annoying and disturbing performance (in the best way possible).  But Ms. Winslet carries this mini-series from start to finish.  It's beautiful story telling, and will most likely be taking home that golden statuette.
Stephanie: Mildred Pierce—Oh Kate Winslet.  I'm fairly convinced that this woman can do anything, and this miniseries (and her recent venture into real world heroics) only further instilled that belief.  She's heart-breaking and strong and will likely win for best actress as well.  It seems clear that Ms. Winslet and a rather extraordinary cast has this one in the bag.
Outstanding Variety, Music or Comedy Series:
Zer: The Colbert Report— Honestly, this category could go to any of the nominees.  Part of me thinks that newcomer(ish) Conan could easily claim this award, but I have to stick with my favorite late night, comedy "news" show (sorry Daily Show, you're a close second).
Stephanie: The Colbert Report— It seems this honor simply passes between the Daily Show and the Report (deservedly), and it's time that Stephen took home the trophy (again).
So there you have it.  Whether or not you believe in its importance you can't avoid the fact that people will be talking about this tomorrow.
So get over yourself, embrace the beauty of shared experience, even if it is discussing the fictitious lives of others, and enjoy yourself.
__________________________________
More Emmy Fun: Emmys.com
…just for fun: