Behind the high walls of a mansion in Geneva a night of sinister revelry is about to begin . . . In the staff quarters, the servants led by the cool, unflappable butler are preparing for the downfall of the Baron and Baroness. Meanwhile in the attic, the Baron's invalid brother awaits his fate as an unwitting pawn in their devious plans. And in the library, the Baron, the Baroness and their young handsome secretary are locked in a mysterious, heated discussion. As the macabre scenario plays itself out, a world of grim humour and gruesome possibilities unfolds...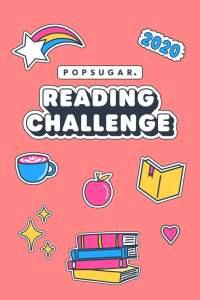 ***
[THE OTHER SERVANTS FALL SILENT as Lister enters the room]
***
(@canongatebooks, 2 December 2015, first published 1971, 96 pages, ebook, #popsugarreadingchallenge 2020, your favourite prompt from a past POPSUGAR reading challenge, a book that's under 150 pages, borrowed from @GlasgowLib via @OverDriveLibs)
***
***
I'm not a fan of Spark's work. I know she was - is very popular but aside from The Prime of Miss Jean Brodie I don't rate her much. But I read some good reviews of this novella and decided to give her another shot. I'll stick with my initial impression. I don't rate her much. This novella starts off well with plenty of intrigue. This doesn't pan out. There are hints throughout that something sinister and much darker is going on than it would initially appear. I kept reading hoping this would develop into something decent. It doesn't. I thought the book was badly written to the point I couldn't follow on what was going on half the time and found it quite confusing. I'm all for mystery and suspense and intrigue but not if it makes no sense. Sorry, Spark is an author I will avoid in future.