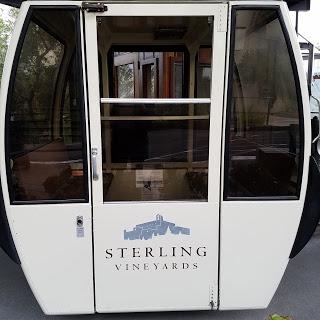 The only time I've rode in a gondola is when I've been skiing. Never did I think I would be riding one to get to a winery, but that is how you get to Sterling Vineyards in Calistoga. (They call it an aerial tram) Sterling sits on the top of a large hill and they need a way to get employees and visitors up to the winery with little impact on the hill. When you pull into Sterling there is a large parking lot where you take the tram to the top. Bring your camera because the views are incredible. Unfortunately the day I visited was cloudy and misty but still amazing view. Once I got to the top my mouth dropped open just looking at the winery operation and listening to the St Dunstan bells every 15 minutes play a different tune.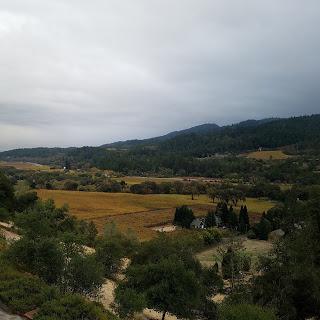 View from the Tram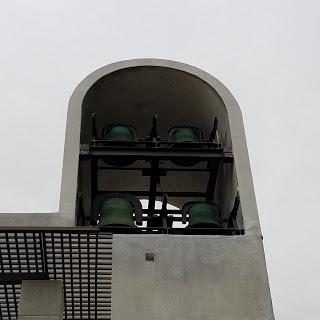 St Dunstan Church Bells
As you step off the tram you are greeted in the portico area and given a glass of wine.  From there the three different tours depart.  If you are taking the self walking tour of the winery it will end in the South View Terrace.  There is an app you can download for the self guided walking tour and its available in English, Spanish and Mandarin.   The tour takes you through the production area where you can see the production without being on the production floor. The tour ends on the beautiful South View Terrace with beautiful views of Napa Valley. Throughout the tour at each segment you get to taste a different wine.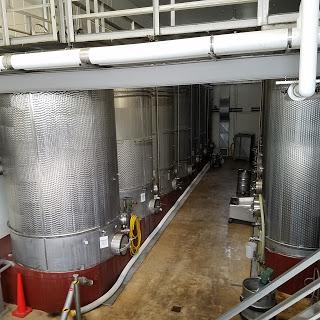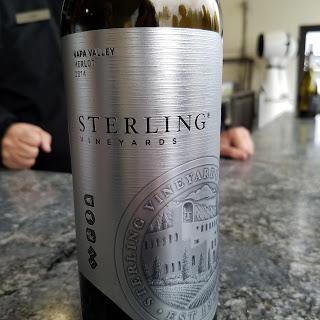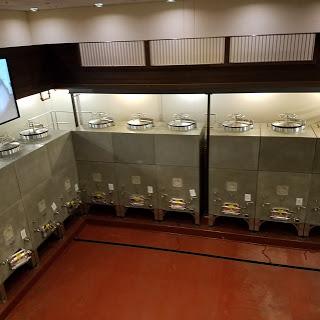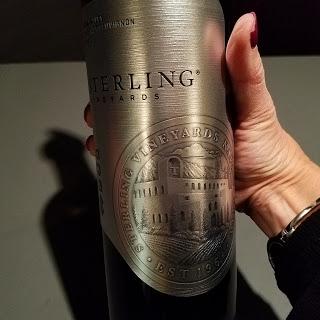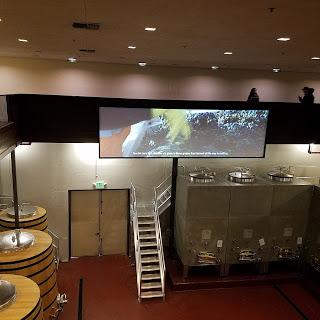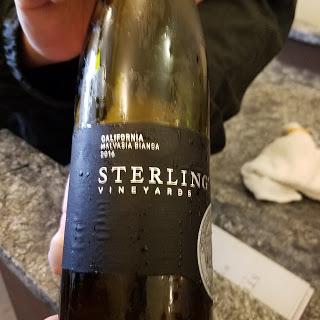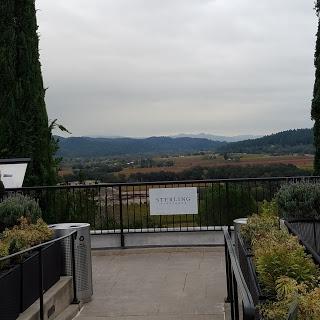 The walking tour is available with all the different experiences at Sterling. I got to experience the Platinum Experience where five wines are paired with small bites. It's just not a wine pairing it is truly and experience. Sterling has three commercial kitchens and a full culinary staff. In this pairing we were treated to a vertical of their Platinum 2013, 2012, 2011 and their 2014 Reserve Chardonnay.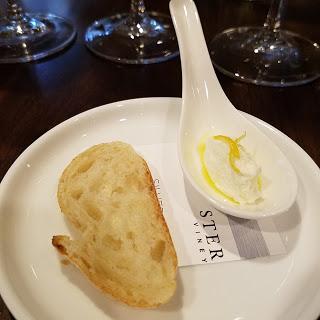 The 2014 Reserve Chardonnay was paired with house made ricotta cheese with Agramato olive oil and lemon zest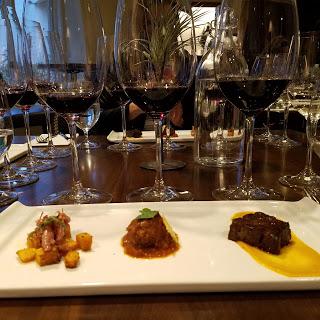 2011 Platinum paired with Duck Confit on roasted winter squash seasoned with cardamom and coriander2012 Platinum paired with Lamb Meatball braised leek, fennel and tomato sauce2013 Platinum paired with Braised short rib, Cabernet reduction and carrot puree
Listen here as we learn about the wines, how 2011 was not a stellar year, to how 2012 and 2013 were amazing years and the pairings. 
http://traffic.libsyn.com/uncorkyourmind/Sterling_Platinum_Experience.mp3
I don't always have the best timing with things, but this visit happened to be timed right with their release of their Iridium. This wine is only mad during the very best vintages and in small lots that have been individually selected for quality. The grapes are sourced from three vineyards, 4 barrels coming from Rutherford, 2 barrels coming from Sleeping Lake in Yountville and one from Megs Vineyard in Wooden Valley and it's all aged in 100% new oak.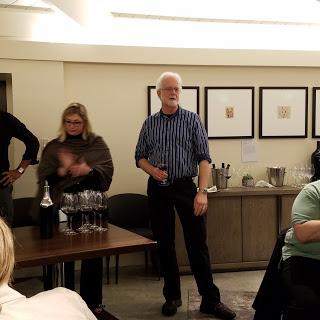 Listen to Director of Winemaking - Harry Hansen talk about the Iridium, one of the greatest wines of his career.
http://traffic.libsyn.com/uncorkyourmind/sterling_Harry_Hansen_Iridium.mp3
Other experiences Sterling offers is the Silver Experience which is a taste of 4 wines and you can add a cheese and Charcuterie platter to pair with the wines. After the pairing end the experience with the walking tour.
A definite must visit when in Napa!