While its only just so shocking any white person who grew up in the Old Confederacy under age 50 has some shameful racist photos in their past, Northam was supposed to be some kind of nice guy. His welcome completely outstayed; he needs to go. Or at the very least try to join the GOP.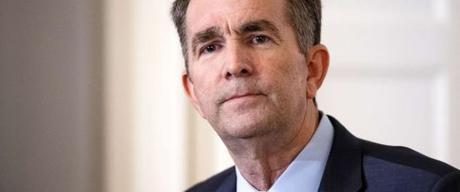 One curious thing out there I haven't seen would be the fact "This guys a tailor made Republican". We know he's a desperate and unprincipled guy, so what's the worst case end game?  I think it would be that he changes his party affiliation to survive. It seems a No-Brainer that a baseball-like trade across party lines could quickly make this go away.
In an apology tour worse than Maroon 5 at the Superbowl the condemnation been universal.
I'm really only making a post on this because I think Northam will probably be GONE by tomorrow. The OTHER reason I would be writing this is to get view and engagement destroyer Tulsi Gabbard off my top post as quickly as possible. People are rightly ignoring her ridiculous candidacy. The views of this page are down 300% since her story went live.
I want people to know she's a Russian Troll, but not at the expense of having any voice at all.
Back to Northam. Is it me or does this guy have  great GOP resume to be as much as a SCOTUS judge or what? The offending yearbook was NOT when he was all that young. Hes a 25 year old future doctor at a medical school from which I will never allow a graduate from to touch me ever again.
Heres the yearbook page. It works for a Young Republican I guess but seems far too grim for a doctor, let alone a pediatrician.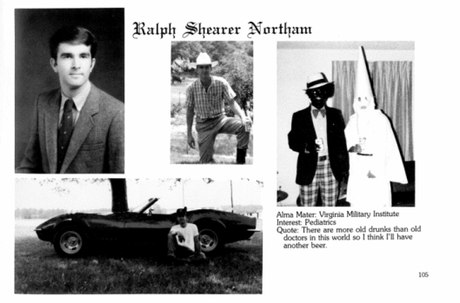 Advertisements