By Susan Duclos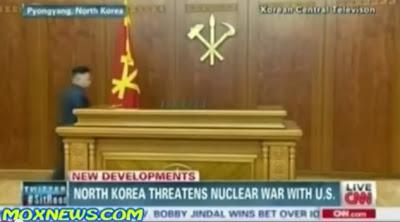 In the video CNN news report uploaded by Mox News, Supreme Leader of North Korea Kim Jong un, has warned of an all out nuclear war with the United States of America. Considering North Korea doesn't have the resources to wage a war against the US alone, it brings to mind the recent chest beating from China and the positioning of the relevant players for a potential World War III scenario with different countries taking different sides in the battle.
Kim Jong un also spoke for the very first time about the recent execution of his uncle.
According to CNN correspondent Brian Todd, Kim Jong un has been displaying very "unpredictable dangerous behavior" and Western intelligence agencies are watching him very closely.
Back in March 2013, North Korea had released photos and a video about potential strikes against the US, with specific targets highlighted.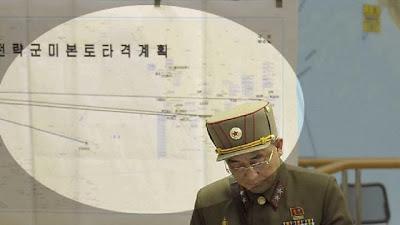 Cross posted at Before It's News