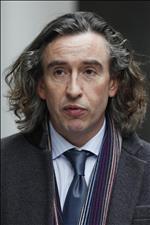 The Jamestown Sun reports
The case of Vicente Chacano went to a jury of six men and six women Wednesday afternoon after prosecutor Brian Grosinger called Chacano's testimony a lie and asked the panel to find him guilty on all 14 counts of attempted of murder. Jurors deliberated for about 21/2 hours before going home for the day.
Chacano, a Chilean native who was working in southwest North Dakota as a farmhand, is accused of bringing a 9 mm semi-automatic handgun and 38 bullets into the Adams County Courthouse in Hettinger on Feb. 4, 2011. Prosecutors said Chacano pulled the trigger several times, but the gun never fired. He was subdued by Assistant Attorney General Jonathan Byers, the prosecutor at the time, and Eugene Molbert, the county sheriff.
Chacano's testimony Wednesday morning ranged from animated to rambling. He stood up on several occasions and used hand gestures to try and show how events unfolded in the Hettinger courtroom. At one point, Judge Steven McCullough interrupted the defendant and said, "We need to tighten this up."
I thought North and South Dakota were supposed to be really safe places?
They seem to be in the news a lot lately.