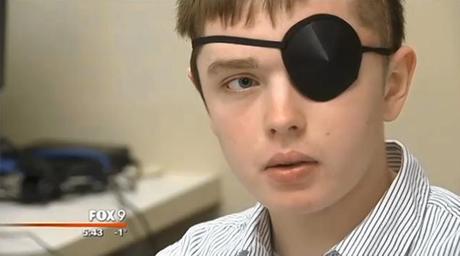 New York Daily News
A North Dakota teen is lucky to be alive after a family friend accidentally shot him in the eye in a horrific hunting accident.
Kaelan Macdonald, 14, was pheasant shooting with his dad Russell near Bismarck on Nov. 17, when another pal's pellets scattered on firing and two shattered into his face.
The 14-year-old was hit in the cheek, while another bullet lodged itself firmly inside his eye socket.
Did you get that?  The PELLETS scattered and shattered.  It wasn't that the idiot hunter did anything wrong.  It wasn't that he violated at least three of the Safety Rules.