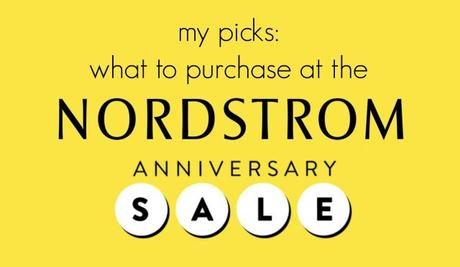 Here's my annual picks for the Nordstrom Anniversary Sale. Know this isn't a list of the only good things on sale, just the ones I could find that seemed the most... universal. The ones that best fit you reader in general. A good mix of work and weekend, plus and standard sizes, a few petites thrown in for good measure. And at the bottom, a few tips on what to check out more closely and what you maybe should pass on... happy shopping!
THIS is what I look forward to in the Nordstrom Anniversary Sale. Current trends and good fall and winter pieces at awesome prices. My picks:
I often feel I am too old for faux leather jackets, but BLANCNYC does them really really well. Whether you don't like wearing leather or are looking for a budget-friendly moto jacket, this is a great one. While it comes in classic black, I'm partial to pine which would look amazing with unexpected color combinations like plum, blush, teal, oxblood, and think how chic it will make a classic striped tee and jeans. On sale for less than $65
Looking for something similar in plus sizes? This moto jacket from Sejour comes in the same two colors. However, it's from real leather isn't as crazy low. But it IS on sale for less than $250 which is fabulous for a real leather lined jacket. Again, check out the green as a really chic alternative to black. Imagine it with a black dress and boots for the office, ivory trousers and a cashmere tee... it doesn't just have to be worn on the weekend.
Another moto jacket, this time from Topshop. This is a classic biker jacket, not cropped or shrunken. But what sets this apart from traditional heavy biker jackets is this is of soft leather. Scrunch up the sleeves, wear in place of a denim jacket, and it will mold to your shape over the season. Regularly $420, on sale for less than $250
How freaking CUTE is this dotted raincoat from Kate Spade? Regularly $318, on sale for just over $200.
This long trench from London Fog is a classic and with this sale almost $100 off!
Speaking of Bernardo, I think this is the same coat I bought from them at an NSale and wear all winter long!
A couple years ago during a Nordstrom Anniversary sale I purchased a cashmere cardigan coat thingie like this one. It wasn't cheap, but it was one of my best purchases. It's perfect when it's cold but you want to look polished in the workplace, when it's not freezing but you need a coat to go over your cocktail dress, and it's best when you do NOT want to be pulled together but have to. My winter go-to is my cashmere cardigan coat over a cashmere crew and faux leather leggings (often over Thermaskin leggings) with boots. Add a scarf, necklace, or statement earrings and you're elegant chic but as cozy as you were in your bed! This one is from Vince who does chic minimalism so well; usually over $500 it's on sale for less than $350
This double-faced wool coat from MICHAEL Michael Kors is so chic and classic. Available in black and camel; I'm partial to the camel. Imagine with a cashmere scarf in pink, coral, orange, yellow, or turquoise! Usually $240 on sale for a bit over $150.
Oh how chic is this windowpane plaid topper from Personal by Marina Rinaldi! I love the fabric, and how it could even double as a work jacket in the colder months. Plus size only.
I'm a fan of wraps and ruanas. They're heavier than a classic pashmina, larger, and meant to keep more than just your shoulders or neck warm. Wrap them across your body and they fit great under a winter coat, but are there when you reach your destination to provide warmth and chic style. This one from Halogen is cashmere, comes in 5 colors, and is on sale from $189 to less than $126
If waffle knit isn't your scene, this one is similar but with what Halogen calls a cardigan stitch (it's a wide, soft rib knit) AND it's under $100.
This leather jacket from Trouve is a statement maker. With the soft collar and raw exposed part paired with the buttery lambskin, it's super chic and transcends trends. While black and brown are lovely, I'm partial to the Grey Nickel which would be oh so chic with other neutrals, looks more dressy (could wear to the office), and will make even a tee shirt and jeans look elegant. On sale for less than $200
Do you NEED a silver moto jacket? Likely not, but I bet it's the kind of thing that once you have you wear all the time. I'd totally rock it over a cocktail dress, a grey sheath to work, a floaty silk tunic and leather leggings...
This packable hooded anorak from Cole Haan is the type of thing you always wish you had on drizzly autumn days or when going on vacation. Get it over $70 off during this sale. Plus sizes only.
This motocross-inspired leather jacket is an insanely good price. I have a lot of leather products from Halogen and find them well made and buttery soft. Comes in regular and petite sizes; the tan option would be a great replacement for a blazer at the office while the black one is a perfect fall topper. Under $200, get it while it's available!
I love this similar leather jacket from SLINK Jeans that comes in plus sizes, classic black, and the richest most lovely shade of burgundy. Also under $200!
I have this bomber jacket from Steve Madden, in olive. I like it a lot and know I'll be wearing it a lot this fall.
It's easy to find water resistant jacket, but a true rain slicker is hard to find. Well here's one for you from London Fog, available in two colors and on sale from $150 to less than $100.
This suede clutch is simple perfection, and the mustard color (there's grey and black available as well) is that perfect contrast color for all your autumn fashion. It's less than $50 and is a bag you will use for years to come.
My ALLSAINTS tote was a splurge purchase but it's a bag I've used almost daily all spring and summer and gets so many comments and compliments. Their bags are clean, simple, modern, and free of flashy hardware and logos (in my opinion making them far more stylish). The Mast Crossbody Tote is a gorgeous bag, and knowing the quality of ALLSAINTS, this sale price is awesome.
This merino cardigan from Halogen is super nice. I should know, I own it. Nine colors to choose from, and on sale for less than $50. This is a steal, snag it while you can.
Oh looky here, another Halogen merino cardigan that I own! It's super nice, I wore it to death this past winter and am tempted to order it in another color during this sale.
I love a basic with an unexpected detail. I find I wear them more often than the utilitarian piece. This sweater from Chelsea28 is just that. A classic crewneck sweater with a bell sleeve overlay. Some pretty chic colors to choose from, heads up I ordered this in navy!
A cashmere tunic for under $200! Vince makes great cashmere, this is a classic silhouette, and comes in two colors.
This Vince Camuto drape front long cardigan is the type that will look great over work sheath dresses, paired with trousers for the office, but also thrown over jeans or leggings for the weekend. It's just a few coins over $65 and comes in two colors.
This is a thick and rich ribbed cardigan in lofty cashmere. I have several pieces of cashmere from Nordstrom Collection and find them the highest quality. Two colors available.
I love cardigans like this one from NIC + ZOE that are substantial enough to look professional for the office and even in some work environments, replace a blazer. It would look even more polished if cinched with a leather belt. Four colors available.
I love a pair of faux leather leggings or skinny pants. In the winter I wear them ALL THE TIME. With a blazer and silk tee, a ruana or poncho and turtleneck, an oversized denim shirt, a slouchy cashmere tunic... it's how to get away with what is essentially yoga pants but you end up looking super stylish. If it's super cold, slip tights, silk underwear, or even another pair of leggings underneath. These from Trouve get great reviews and are on sale for just a bit over $50.
Here's another faux leather legging, this time from Halogen and just under $50.
These boyfriend jeans from Caslon look like the perfect color for fall. The distressing isn't cheesy or too much, and they have a nice stretch to them. On sale for less than $50.
I haven't seen plus size leggings receive such consistently high customer ratings in... ever? Three colors to choose from and on sale for less than $40.
Each NSale I buy leather from Halogen. The prices are insane, and after the sale the pieces are gone because they sell out. I think this a-line leather skirt will be one of those pieces. Regular and petite sizes up to 16 and two colors to choose from. Get it while you can!
I find the 'Barbara' bootcut jean from NYDJ to be extremely flattering. This dark blue color is perfect for fall and the sale price takes almost $40 off!
These moto pants from Eileen Fisher are comfortable knit, but the seaming and ankle zippers keep them far from legging territory. Plus sizes only.
My grey skinny jeans are the hardest working denim in my wardrobe for three years running. These from Kut from the Kloth remind me of my pair and are on sale for less than $60.
The NSale is when you can get the fancy brands for prices that won't cause angina. Lafayette 148 is a brand that has fabulous workwear pieces of great quality and classic style but can often be pricey. Here's some great pieces from the line on sale:
I ordered this jacket in the blush color, though all the options are great. I have this same blazer in ivory in a shorter version and love it and expect to love this one as well. It's a style you can wear to the office with slim pants and a silk tee, or on the weekend with a tank and leather leggings. Love that petite sizes are available!
I own this blazer from Vince Camuto in ivory. I like that is has a hint of a tux feel to it, it's lightweight, and elegant. I've worn it to work with a blouse and black pants, wore it to the rewardStyle conference with leather pants and a band tee, slipped it over my shoulders to wear with a dress, have paired with shift dresses all summer long. I bought it full price, you can get it for less than $100.
Stretch twill ankle pants in a classic clean silhouette, three colors to choose from, regular and petite sizes, and under $50.
These flare leg trousers from Sejour are stylish, flattering, and available in classic navy and black. Plus sizes only.
Make a suit with this coordinating blazer from Sejour, available in the same two colors.
Halogen's suiting collection is classic and very nicely priced; Nordstrom has it season after season so it's easy to build up a coordinating suiting wardrobe. They also have petites. On sale, you can easily get a whole suit for less than $175. The pieces I liked from the collection on sale:
Classiques Entier also makes great suiting, but it can be a bit pricey. I find the quality really high, and the style pretty timeless. Some suiting on sale from the line:
Personal by Marina Rinaldi is a high quality line of plus size fashion that makes chic officewear separates. The pieces I found that I liked in the sale:
A classic ankle bootie in four different colors of leather and suede... but it's waterproof! This is what your weekends have been missing. Seriously, how brilliant! With a classic wood stacked heel and traditional silhouette, this boot from Blondo will work with tights and a dress, slipped over skinny jeans or leggings, worn with cuffed ankle jeans, or under bootcut styles. And right now they're on sale for less than $100!
I wish I had ankles slim enough for these badass studded booties. Buy them, let me live vicariously through you!
I'm a Vince fan, they just make such elegant, clean pieces. These loafers are tres chic, all the colors they have offered are amazing, and the NSale makes the price much nicer.
It may be hot and dry where you are, but the snow, rain, and slush will be coming sooner than you think. Be prepared with these waterproof boots from Sperry. A classic style that you can wear for years, four color options, and on sale for less than $85.
This is a chic and streamlined loafer that will work equally well with jeans as with office trousers. All three colors are perfection, as is the sale price of $72.90
I ordered these leopard pointed toe skimmers from Cole Haan. I love leopard calfhair shoes, they're a perfect unexpected neutral and look so chic at the office as well as with jeans on the weekend. Pair with a suit, or with dark denim and a striped tee.
Here's the same shoe, but in non-leopard options.
Another waterproof bootie, but this one from Cole Haan is more sleek and stylish and could be paired with work trousers and suits on those days of inclement weather. This is a smart addition to any wardrobe; usually $250 on sale for $159.90.
Many of you over the years have asked for dressy and fun flats. Well here you go! These flats from Sam Edelman are so gorgeous and unique, I want all three options! I can't believe for such embellishment, fabric, style, and brand that they're under $100!
I don't know why I like these booties from Eileen Fisher so much but I can't stop thinking about them. They look super comfy but also super chic and modern. The style will work well slipped under trousers or paired with jeans and casual pants for the weekend.
This waterproof bootie from Sorel is awesome. Arch support, chunky lug sole for traction, and a style that is part chic, part grunge and would work with casual dresses and tights, leggings, or jeans all fall and winter long.
I know some of you are Dansko fans; I just had to share these cute oxfords on sale for less than $100! Love the design on the toe.
Do you get restless leg syndrome? Travel a lot and have issues with circulation? Want to recover faster after workouts? Stand up a lot at work and hope to prevent spider veins? If you answered yes to any of these, you may want these compression sleeves for your legs. I have these, I find them super comfortable and easy to slip under work pants.
I like the Spanx Higher Power shaper panty because it goes right up to my bra and gives a smooth line under fitted and knit clothing. I own this very one, bought it at last year's NSale and wear it quite often.
The NSale is when I stock up on underwear. You can get the nice brands for big box retailer prices. These seamless hipsters from Chantelle are a cult favorite for fit, comfort, and invisibility under clothing. Seven colors, $12.90 or 3/$36
When you launder your lingerie, do you throw it straight in the machine? Stop doing that! Hooks get caught on things, stretchy lace gets stretched past its comfort zone, delicate fabrics get twisted and tangled. You need at least one lingerie bag, it will keep your bras from poking wires and lengthen the life of your undies. This one is on sale for just $7.90 and will save you much money in the long run.
The Nordstrom Anniversary Sale is a great time to also stock up on pretty underpinnings. They can be so pricey and also hard to find in larger sizes. This gorgeous bra from Elomi will make you smile when you wear it, even if it's hidden under a thick sweater.
The Hanky Panky Retro Thong is the only thong I wear. It's super comfortable, and the high rise keeps it from rolling down mid-day. I always stock up during Nordstrom sales, it's the cheapest price you can find on Hanky Panky.
Speaking of Hanky Panky, I adore their Retro Vikini Briefs. They're cute, stretchy, comfortable, fit well, hold up nicely. I also stock up on these during Nordstrom sales. This link is for them in plus sizes. This link is for standard sizes. Here's another link for standard sizes in different colors.
I also am a fan of Hanky Panky's Mesh French Briefs. Practical, yet sexy and pretty.
The NSale is when I stock up on Zella. It's one of my favorite activewear brands. The prices are already pretty reasonable for the quality, fit, and style; NSale makes the purchase even sweeter! A few pieces from Zella in the sale that caught my eye:
Marijka Curves is one of my favorite brands for plus size activewear. I have some pieces from the line and like the combination of style and fit.
Don't buy pieces for next year. Buy for now, or next season. You have no idea your tastes, your figure, or the trends a year from now and these prices aren't insane enough to stockpile.
I don't recommend buying many more cold shouldered or off the shoulder tops. If you love the trend and it's part of your personal style, cool. But if you already own one or two, that's likely enough for your wardrobe.
Same with tops with lace-up necks, big ruffles, pleats, blue and white stripes, and exaggerated sleeves.
I'm also not feeling the bomber jackets in sequins, crushed velvet, and prints. If you want to go classic with a solid colored one I think that can still be chic, but the novelty ones I think are fading from style.
Same with step-hem jeans and kick flares. Again, if this fits your personal style and you love it, rock it. But it may not be the time to invest in this trend for the first time.
Dresses. I didn't feature dresses because they were very specific. Silhouettes, sizes, prints. There's some gorgeous ones in the sale; here's the link to the sale dresses in standard sizes. Here's the link to sale dresses in plus sizes.
Beauty. There's a lot of skincare and beauty products part of this sale. Really luxurious, decadent things that you may be interested in trying now that they're on sale, or items you use already that would be lovely at a lower price. Also plenty of appliances, beauty bonus sets at amazing prices, and fragrance on sale!
Watches. Kate Spade, Skagen, Larsson and Jennings, Michelle... there's some great brands on sale and worth a gander if you're looking for a new timepiece.
Gifts. There's throws, monogrammed totes, monogrammed glassware, makeup bags with cheeky messages on them, S'well water bottles, and more. Why not shop now for great gifts?
So tell me, what did you end up buying at the Nordstrom Anniversary Sale? Did any of you go to the store in person to shop? Was the selection better or worse there? I'd love to read your experiences!