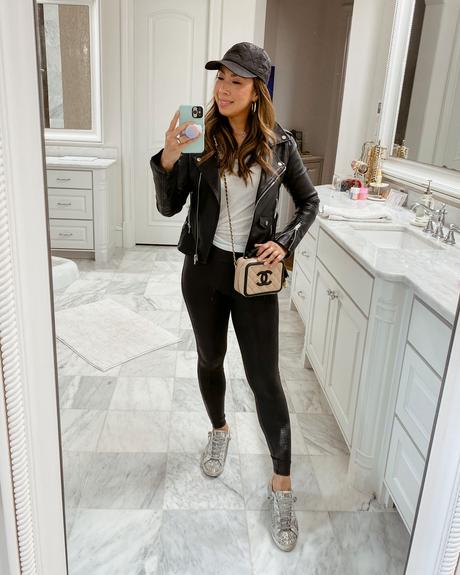 It's that time again... THE NORDSTROM ANNIVERSARY SALE is upon us! You asked so I did this blog post for you with my NSale picks for 2021! I'm starting off with some housekeeping information so you can have the best shopping experience.

First... the important dates you should know so you can mark your calendar:

Second, the key is to shop early, and here are the details that you need to know....
Early access is available as a Nordstrom cardholder. Apply here if you do not have one!
If something is sold out, then check again later. Frequently, items are returned or restocked.
When shopping - if there are only a few items left, then go ahead and check out before it sells out! YES, things sell out that quickly!
By the way, you can head to my "Nordstrom Anniversary Picks" shopping page for the details above and my boutique of favorite NSale picks!
Now onto my Nordstrom Sale favorites: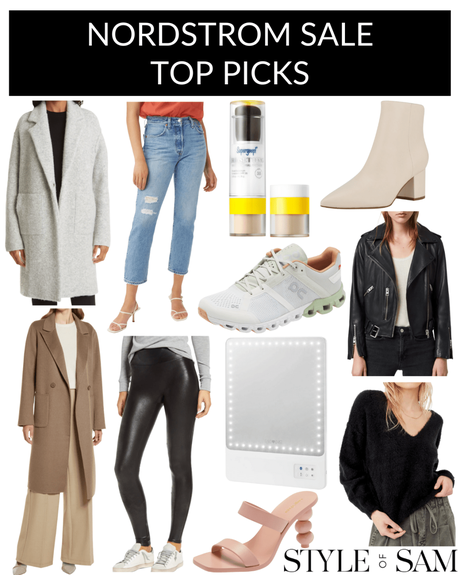 Merino Wool Blend Cardigan by Vince $325 (retail $595): a must-have coat for fall and winter and comes in 3 amazing colors, including light grey, camel, and black. It's high quality and one that will last for seasons.
501 Crop Jeans by Levi's $65 (retail $98): some of my all-time favorite light wash jeans from the NSALE this year and at such a great price. I'll be wearing these year round, and it's the perfect skinny jean alternative! Plus, for shorties like me (5'4″) the crop length will be regular length! LOL!
Supergoop! (Re)setting Powder Foundation SPF 35 Set $33 (retail $50): Anything by Supergoop is a YES for me! They have some of the best sunscreen and beauty products, so I had to snag this foundation when I found out it was part of the NSALE. I've read that it's easy to apply OVER your makeup and won't mess up your application. This is a perfect throw in your bag type of thing especially when heading to the pool or beach!
Jojo Pointed Toe Bootie by Marc Fisher $139 (retail $199): It's the chunky block heel for me! I love these booties for a smooth transition right into fall and winter. They come in 4 different colors, including cream leather, grey suede, black leather, and blue suede. Marc Fisher continues to impress me with their quality and reasonable price, plus I need an updated cream booty since I wore mine so much last year.
Cloudflow Running Shoe by ON $100 (retail $140): The most comfortable, lightweight sneakers you'll ever own! So in love with these tennis shoes for so many reasons... and they're such a great price right now! Mr. S LOVES his so much that I wanted to try a pair for myself!
Balfern Leather Biker Jacket by AllSaints $326 (retail $489): If you don't own a leather biker or moto jacket formal and winter, it's the perfect time to grab one. A leather jacket is a definite staple for the upcoming seasons that you're guaranteed to wear all the time. I got the white one for a fresh change of color. By the way, a budget friendly version is the BLANKNYC moto jacket at $54.90 that I basically have in every color! Either way, a moto jacket is a MUST-HAVE for your wardrobe.
Double Face Wool Coat by Halogen $130 (retail $199): How cool is this long wool coat featuring polished double-breasted buttons and roomy patch pockets?! I personally love the brown shade, but it comes in black and light green, too! It's a classic silhouette that will stand the test of time.
Faux Leather Leggings by Spanx $65 (retail $98): If you've shopped the sale before, you know these black leather leggings are an NSALE classic. I love these because they are so versatile and can be easily worn with anything, dressed up or down. I normally wear size 26 in jeans and got size S for a compression fit (as seen in the photo) but could do a size M for more comfy "yoga pants" fit.
Riki Skinny 10X Lighted Mirror $130 (retail: $210): This bright LED mirror has amazing magnification and a convenient phone-clip attachments for filming for photos! I love this mirror and use it EVERY DAY I'm applying my makeup. It's literally the best, and I even bring it while traveling.
Meta Slide Sandal by Cult Gaia $300 (retail $428): I think these might be my favorite NSALE purchase so far this year. I am in LOVE with the heel that's a sculptural pillar of glossy pebbles and the square toe feature. They come in pink and black! I have the pink and now want the black too!
Princess Sweater by Free People $70 ($108): Last but not least is this buttery soft sweater under $100! Color options include a beautiful light blue, stark white, and black. I'm so tempted to get all three colors because this piece is just that good! Size down because Free People tops always run large. You can always wear it off the shoulder too!

THE STYLE Rx: Grab your wardrobe staples while they are on sale!
DO YOU SHOP THE NORDSTROM ANNIVERSARY SALE?! WHAT'S YOUR FAVORITE FIND?
Thank you so much for stopping by and supporting SOS!
CHECK OUT MY INSTAGRAM SHOP HERE TO SHOP ALL OF MY INSTAGRAM LOOKS!
// STAY CONNECTED //
stay glam, do good