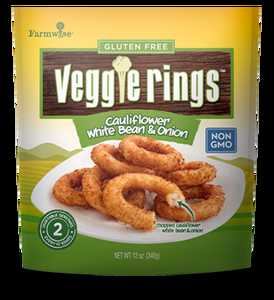 I consistently read the ingredients to everything that I buy I've done this ever since I was a youngster since I eat healthy and vegetarian and as I get older I have been even more particular as to what I eat it is just a natural propensity and a spiritual harmony within myself.
I mostly do my own fresh cooking with vegetables, grains and starches as I love my rice, breads and pasta but every once in a while just like everyone else I get tired of cooking, especially when I've been working all day I just want to eat quick, chill out, then get winks of sleep.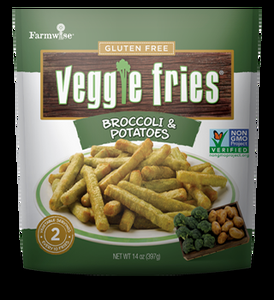 When I come across new and appealing items to heat up in the oven or to snack on I give it a try and a while ago I purchased these in my opinion good tasting veggie onion rings and broccoli fries.
The ingredients are Potatoes, Broccoli, White Beans, Rice Flour, Expeller Pressed Canola Oil, Water, Potato Starch, Corn Starch. Contains less than %2 of: Sea Salt, Tapioca Starch, Locust Bean Gum, Garlic, Xanthan Gum, Tapioca Dextrin for the fries.
Cauliflower, Cooked Navy Beans, Onions, Rice Flour, Expeller Pressed Non-GMO Canola Oil, Yellow Corn Flour, Water, Corn Starch, Rice Starch, Modified Corn Starch, Sugar, Salt, Blackstrap Molasses, Dextrose, Yeast, Xanthan Gum, Sodium Alginate, Low Sodium Sea Salt (Natural Sea Salt, Magnesium, Trace Minerals), Dried Garlic, Spice Extractives (Including Paprika), Citric Acid for the rings and I enjoyed them.
I love onion rings and french fries!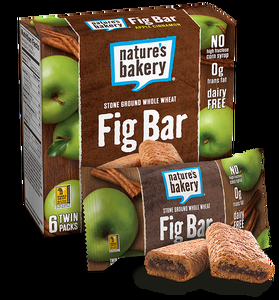 I rarely eat sweets and when I do it also has to be natural or organic and I had found these delicious wheat coated cinnamon apple fig bars that I couldn't stop eating (so yummy, yummy!).
All of these are vegan certified non gmo products.
Advertisements
&b; &b;