In order to help a girl out, I'll be taking over the Wednesday spot for the next few weeks. So, I bring you the years that I am most familiar with, the 90s. And what a great decade it was for the ladies. A number of strong single girl musical acts hit the main stage, and a smörgåsbord of boy bands pining for our attention were always around. To honor this period of girl power, I present the three boy bands most famous for their woman praising lyrics.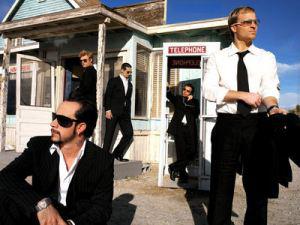 Backstreet Boys- Brian, Nick, AJ, Kevin and Howie, there was one for every day of the work week. One of the best-selling acts of the 90s, BSB was formed in 1993 in Orlando, Florida. Their debut album Backstreet Boys, featured pro-women singles such as "Anywhere for You" and "I'll Never break your Heart." Don't they sound like loyal bf's?
Their second album featured the mega fit "I want it that Way." While almost every 90s pre-teenager knows the lyrics of the songs, I'll remind you of what I feel are the most powerful lines: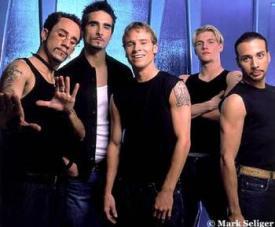 Courtesy of sodahead.com
"No matter the distance
I want you to know
That deep down inside of me
You are my fire
The one desire
You are, You are,
you are, you are…"
Things got a little weird after the 2000 release of Black and Blue. AJ got rehabbed and Kevin left the group (although the eternal rumors of his comeback are ever present). As the BSB grew up, it seems that they became even more woman friendly, getting married, starting charities for breast cancer research, and participating in the "It Gets Better" campaign. You go boys!
More to come next Wednesday!