So when faced with an important decision like "who will be the final 90s Boy Band honored with the title of non-demeaning to women," I like to ask my friends, family and cats for their input. But, when everyone told me that *NSYNC should be the third and final group, I began to question if that was the right choice. It's not that they aren't a great band, but after a close reading of their lyrics, it became clear that they were not the right guys for this blogger. Instead, I present to you the original boy band that stole my heart in 1st grade: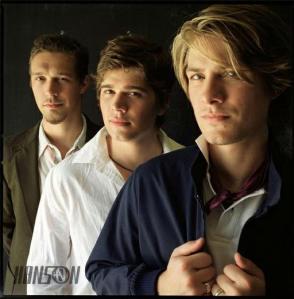 Courtesy of http://www.theskykid.com
Hanson
Created in 1992, this boy band made it big in 1997 with their tune MMMBop. While not their first venture into fame, the single went platinum and my locker roommate Lorena (whats up girl?!) put pictures of them all over the doors of our cubby. Still a hit every time its played on the radio, dance floor, or reunion, the band is probably sick of these lyrics. But how can we not include them? They are so women friendly!
Oh yeah oh oh
So hold on the ones who really care
In the end they'll be the only ones there
And hen you get old and start losing your hair
Tell me who will still care
Can you tell me who will still care?
Oh care
The brothers regrouped after a decade of independent attempts at fame and fortune in 2010, and released their latest album "Shout it Out!" Their first single Thinking 'bout Somethin didn't do so well on the charts, but that's only because everyone just wanted to hear them perform MMMBop. The single is pretty good though, featuring some pro-women moments we all can learn to love.
Well, I gave you love, you know it
So when did you outgrow it?
And decide that you would find another man
Well, you've been out there shakin'
Tell the boys you're chasing
When you get home, I'll be the bigger man
Although the album was a little lack-luster in its sales, the brothers are becoming increasingly known for their covers of bands like "Slipknot" and Carly Rae Jepsen (I'm not kidding, its a hilarious cover). Philanthropically, the band has also raised money to help poverty stricken children in Africa and the TOMS shoes, shoe drop. In 2009 the band joined the Independent Music Award panel to gain some street cred. Right on boys, right on…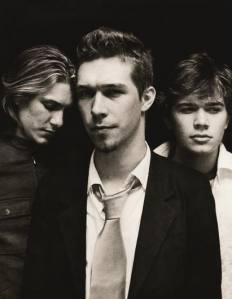 Courtesy of sgnsgss.blogspot.com