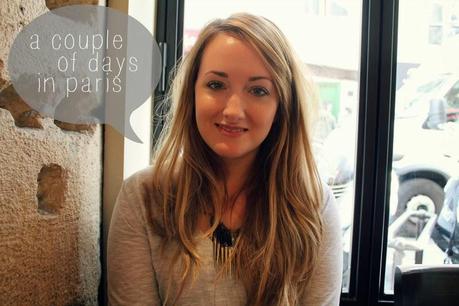 So earlier this week I went to Paris - a day in Disney and then a day taking in the sights and scenes of the city with my good pal Kat. We crammed a lot into the short time we were there, and have returned home with barely functional legs, and feet in much need of some tlc... clearly I don't have as much exploring stamina these days!  
These are some of the snaps from the second day of our trip; we attempted to fit as much in as possible before our train home in the late afternoon. Montmarte, Sacre Coeur, Moulin Rouge, Arc de Triumph, Champs Elysees, Trocadero to see the Eiffel Tower, Le Marais and Bastille. Phew! It was a shame we didn't have longer to see Paris properly, but was great to get out of the UK and get a bit of culture (err, and Disney!). I am a sucker for impressive architecture, a bit of history and good food. I'm already planning my next trip back to explore properly!
Next up; a few pictures from Disney... and doors. Yeh, you heard right! Watch this space.