The Nokia Lumia 800 launched yesterday in Poland, and the event was celebrated by an awesome 3D projection on the Staszic Palace in Warsaw, the capital of Poland.
The price of the Unlocked version of the Nokia Lumia 800 Windows Phone smartphone has dropped to £360 , a 10% short of the announced price.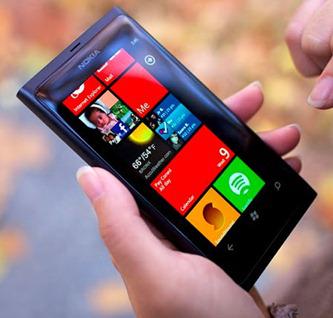 It is not known whether the price drop could be due to the newly launched US-bound Lumia 900 which has a bigger screen and a front facing camera.
We did notice however that the cheaper Nokia Lumia 710 was on sale at O2 for just under £200 making it the cheapest Windows Phone Mango handset on the market.
The Lumia 800 comes with a 3.7-inch WVGA AMOLED capacitive Clear Black touchscreen, a single core Qualcomm Snapdragon clocked at 1.4GHz, an eight megapixel camera with flash and HD recording capabilities, 512MB RAM, 16GB onboard storage and a bundle of Nokia and Microsoft services.
These services include Microsoft Office Mobile, Internet Explorer 9,Nokia Maps, Nokia Drive,  Nokia Music, Mix Radio.
Nokia will have a press conference on Monday February 27th at Mobile World Congress in Barcelona and are expected to launch one new handset.