The ' Nokia FIT ' hands-free cell phone is a tiny phone that fits on your fingertips. This phone,by Nokia is operated simply by your thumb and pointer finger. The phone is still just a concept, but pretty cool one, don't you think?
Device is made from soft silicone and flexible rubber,it is also waterproof and has basic functions of texting and talking. Notifications (like incoming phone calls) are covered by built-in vibration, so that the Nokia FIT vibrates whenever you have a new notification. Even though it's quite obvious how you would answer a call, how would you place a call or text is bit unclear. Perhaps this concept phone is an added accessory to a smartphone, rather than being a phone itself.
Nevertheless ' Nokia FIT ' brings cell phone technology closer to a sci-fi future, where phones with big screens are replaced with compact, powerful devices. So thumbs up to ' Nokia FIT ' designer,  Issam Trabelsi.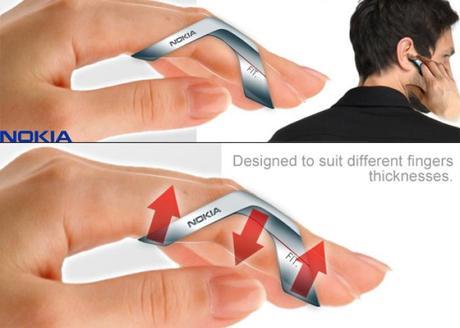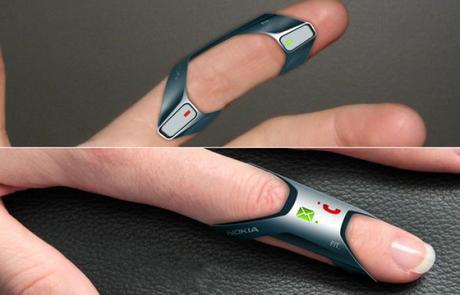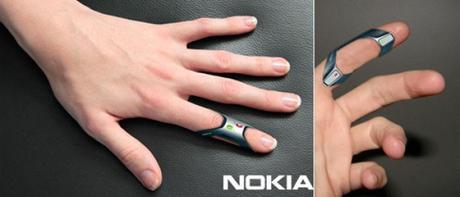 Via:Softpedia