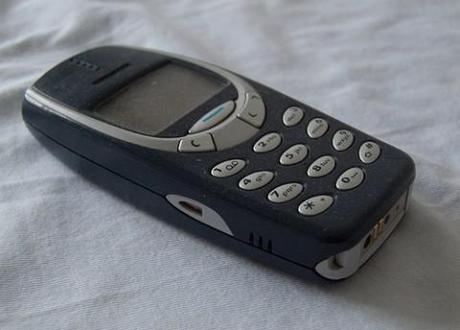 How far we've come. Photo credit: Rob Hayes http://flic.kr/p/7uEXKJ
Nokia has struggled to keep up with the likes of the iPhone and Android handsets in recent years, and has seen its share of the smartphone market dwindle. With the release of the Lumia 800 and Lumia 710, Nokia's new CEO, Stephen Elop, hopes to revive the company, the BBC reported. The releases represent a strong alliance with Microsoft, who provide the Windows software. The Nokia faithful are hoping that this marks a change in fortunes for the company. How are people responding to the new releases, and can Nokia really challenge the market leaders?
What's new? The Lumia 800 and cheaper Lumia 710 were the focus of Nokia's unveiling ceremony. The phones offer in-built apps to provide music streaming, satellite navigation, and ESPN sports highlights, while bright colours will make the range visually unique. Nokia also released four cheaper phones in the "Asha" series, targeted at the developing world.
Quite good. Early reviews of the flagship Lumia 800 are rolling in. TechRadar's review was tentatively positive: "You can colour us cautiously optimistic", wrote Kate Solomon. Gadget site T3 called it "an all-round strong handset" and promised that it is "on track to become the first Windows Phone 7 device to bother the smartphone market leaders."
"If you want a Windows Phone, this looks like the one to get … The question is whether you want a want a Windows Phone in the first place", wrote Andrew Hoyle for CNET UK.
Nokia's new dawn? Elop has revolutionised the company, claimed Andrew Orlowski for The Register. "Elop has dispensed with a lot of the old platitudes and complacency." The Daily Telegraph quoted Ben Wood from CCS Insight hailing this as "the start of Nokia's journey back to the smartphone market", although they have a "mountain to climb" yet.
Windows what? Analyst Francisco Jeronimo at Mobile Magazine suggested that Nokia would struggle to sell "significant volumes" of the phones in the coming months because there is such low awareness of Windows Phones amongst consumers. He went on to say, however, that as Windows Phones from Samsung and HTC arrive, sales should improve, and called The Lumia phones "an excellent first step." He predicted a relatively "bright future" for Nokia.
No 'wow' factor. Despite Ben Rooney's high hopes, writing for The Wall Street Journal Blog he was underwhelmed. "It was well engineered, there were some clever additions, but it lacked the 'wow' factor."