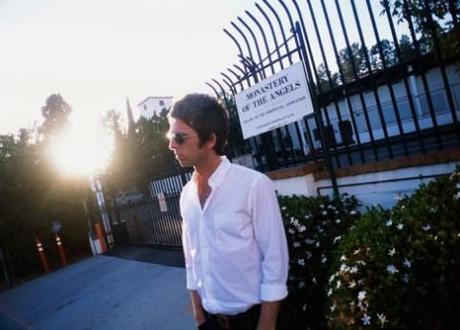 Noel Gallagher's prayers have been answered. Photo Credit: noelgallagher.com
When Noel Gallagher said good-bye to Oasis two years ago, he complained of his younger brother Liam's "verbal and violent intimidation." Two years on, Liam is the one who should be afraid — Noel released his solo debut, Noel Gallagher's High Flying Birds (also the name of his solo project and band) to critical acclaim on the 14th of October (well apart from this Edinburgh Evening News reporter who ended up being banned from Gallagher's gig on Thursday).
'His best tunes in 15 years'. Well, at least some of them are, opined The Guardian's Dave Simpson. He noted that Noel's new album has notched up twice the sales of Liam's solo effort, Beady Eye and praised the younger brother's "stomping" and "recessionary-tinged" tracks.
'The best collection of Gallagher's tunes since his Morning Glory days'. "High Flying Birds sounds like Oasis with a little twist of something different: charm", adjudged The Daily Telegraph's Neil McCormack. He lauded the album and the band ("a kinder, gentler, more grown-up Oasis, freer in spirit, broader in outlook, richer in tone") and gave a full five stars to Gallagher. That said, he suggested that Gallagher "could push himself further."
'Noel's got his confidence back.' Gallagher doesn't do much new on the album (except for a few "jazzy interludes" and a disco track) according to BBC Music's Fraser McAlpine. That said, he thinks what Noel was doing before was very good: "finally freed of the burden of his old band, their hot streak and their lead singer, he can concentrate on making enjoyable records for other people to enjoy", he concluded.
'Noel's still got it. Only a fool would write him off'. The album's "rather brilliant in places" admitted a somewhat snarky Matt Wilkinson for the NME, though he says that Noel does  "miss Liam" sometimes on this album. Even so, he agreed, "this is probably the first Noel album since '…Morning Glory?' where you feel the songs never really outstay their welcome, and it's all the better for it."