Following the signs leading to Lounge F, I was welcomed into a warm space of violet, gray and wood colors and located on the first floor of the terminal. I'm not sure why but I was expecting a casual lounge with airline signboards, but this one was different from all the others.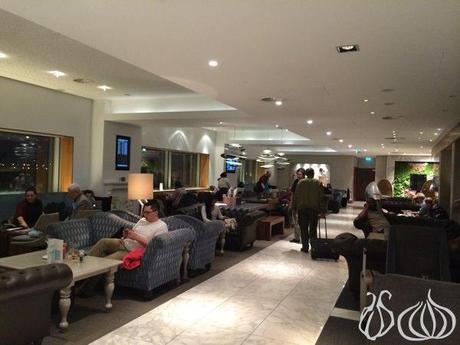 At the door, a hostess simply welcomes you and you are on your own. A long alley, a bar to the left and, to the right, a labyrinth of corridors taking you to the other side of the lounge as well as the private rooms. No.1 Traveller is a lounge, a bedroom provider and a spa at the same time and is open for travelers of specific airlines, Priority Pass holders and people who have paid for access.
Whether you're traveling for work and need unlimited Wi-Fi, or you want to kick-start your holiday with a spa treatment, the No.1 Traveller Heathrow airport lounge provides the perfect airport escape.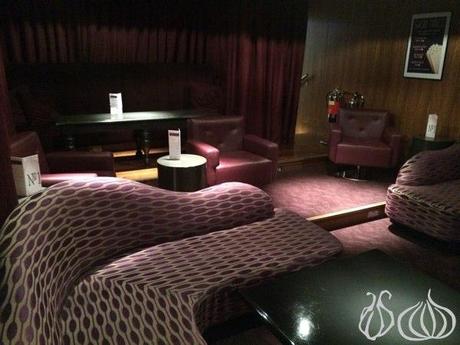 The place is a bit claustrophobic but interesting:
Filled with sofas and chairs, the space is really condensed
Many private rooms can be booked and closed off with a glass door for more intimacy or business meetings
The lounge has a cinema room with a list of broadcast times
The Snug, a king of grotto, has holes in the wall for sleeping and relaxation
A long white table could well be many people's a dream dining table
A long bar, serves complimentary drinks and others can be paid for but everyone gets a complementary dish per person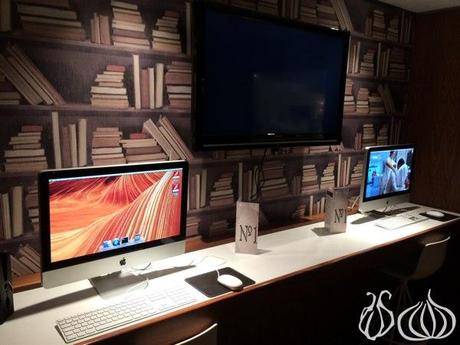 Good to know:
Lounge sections:
Complimentary items from the self-service pantry table
A freshly-prepared dish from the kitchen
Bistro with table service
Fully tended bar
A La Carte menu available
Champagne and cocktails available
Free, unlimited WiFi
Cinema, TVs and a Games Room
Family Room
Showers
Daily newspapers and glossy magazines
Panoramic runway views
Travel spa
Bedrooms (booked separately)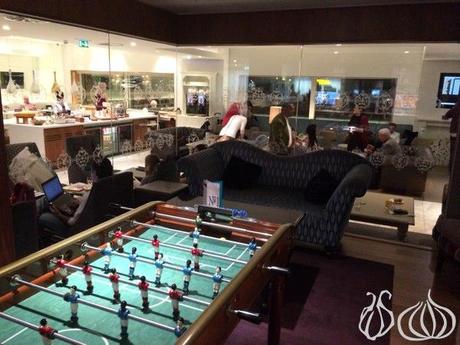 The food on display was not what I was expecting in an award winning lounge. Four oranges, seven apples, three half empty bowls of salad, three baskets of bread full of left overs, one cookie left in the two trays, and a table that was dirty and unappetizing. I personally didn't know about the "one meal per passenger" policy until I checked their website by pure coincidence. It seems they avoid telling travelers about it.
The lounge is nice especially with its many hidden corners and private sections. I didn't have time to check the food but maybe you can share your experiences with us if you did. If you're passing by Heathrow Airport and flying with Middle East Airlines, now you know what to expect.
























Pages  [
1
]  [
2
]