I still don't know what I should ramble about here. Again, nothing interesting is happening in my life right now. Except for that infamous trip. For which I haven't done a thing more than I did the last time I talked about it. Well, no, to be fair I did do something, I told people.
Either way, I guess I should focus on preparing for Christmas instead of rambling about a trip. But the trip is a lot more exciting, I'm one of those people who find Christmas boring.
Anyway, enough of my life, more on seiyuu. More on Sumire Morohoshi!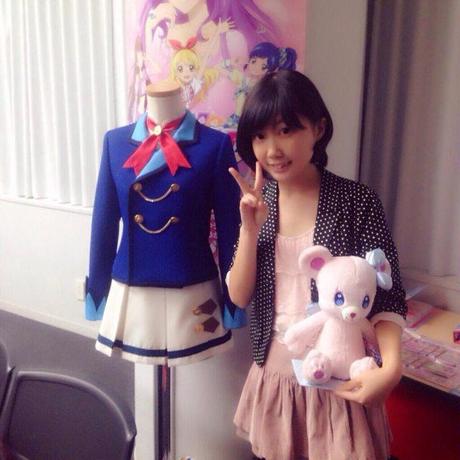 Known for: Ichigo Hoshimiya (Aikatsu)
My favorite role: Ichigo Hoshimiya (Aikatsu)
You don't know Sumire Morohoshi do you?
I knew it. Sumire Morohoshi isn't exactly the most well-known seiyuu there is in the industry. Nor is she incredibly present. Or at least, when she is, you don't notice there.
To be honest, she isn't the kind of seiyuu I usually go for, her cutesy voice should be annoying. I should be annoyed. I don't like cutesy voices at all. But, in a way, Sumire's voice is a bit different.
I don't quite know how to describe it but she has an interesting quality about it.
As I said before my favorite role of hers is Ichigo in Aikatsu. You probably have guessed by now that I am head over heels for Aikatsu. If I think about it, Aikatsu is like Sumire's voice, cutesy and the ultimate thing I should find annoying. And in the end I love them both to bits. Go figure.
I think that what I like best about Sumire's voice is her cheerfulness. I do like seiyuu who can voice any type of character with ease, but I also really like seiyuu who can spread an emotion with their voice alone. And I think that that's something Sumire Morohoshi can do. And she can do it well.
I mean, have you heard Ichigo? There is a reason why Aikatsu is one of my ultimate feel-good anime.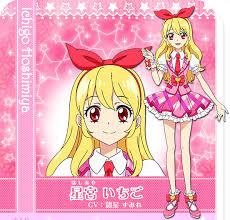 While I was researching a bit for this article I discovered Sumire did a lot more roles than I originally thought. She's even in Inou Battles Within Everyday Life, can you believe it? Can you believe I didn't notice? Sure she is doing a minor character, she's voicing Maiya Takanashi who almost never talks but she is there. She also was in Tokyo Ghoul and Princess Jellyfish. Again, I didn't notice.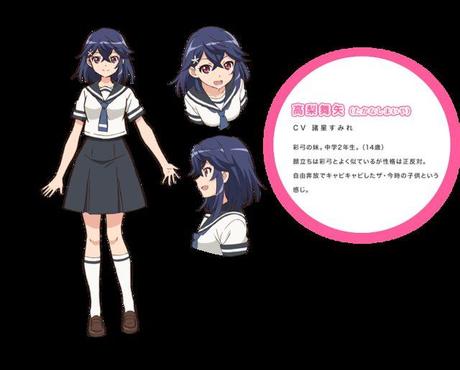 Oh well, her Ichigo makes me feel good and I guess that's what matters most. I just hope she'll get more roles, she's still young, she has a lot of potential. I'm looking forward to hear her more.
Your turn now!
Your Seiyuu of The Week
If you have a seiyuu that stood out these past two weeks then sound off in the comments below or vote in the poll!
Who is your favorite seiyuu of the week? (Choose up to 2)
Kana Hanazawa
Miyuki Sawashiro
Yû Kobayashi
Other (please comment)
View Results

 Loading ...
The fact you guys like Yuuichi Nakamura as much as I do makes me happy. But, dear person who voted for Yuuki Kaji, aren't you tired of hearing him?