Having an injury like this has taught me that perseverance is key to getting to that unimaginable goal, that's why being relentless at therapy is so important, but it's not always easy. Every day I struggle with staying positive and not going to that dark place in my mind. I've been there and it's miserable. Like I said before, boredom is like Kryptonite, and if my mind is not occupied, I start to think of my life before this nightmare, and whether things will ever be the same. Thankfully, therapy keeps me very occupied. I'm there for several hours and by the time I get home, I'm too tired to think. However, therapy isn't every day and I stupidly allowed myself to fall into a brief malaise. For about a week, I felt a little hopeless, isolated and lonely…I call these feelings "the funk". I didn't want to answer the phone, return voice mails, and write emails and texts. Like I said in a previous post, it's not you, it's me. Don't take it personally. I need to get rid of the negative thoughts and only worry about today…easier said than done. I don't expect anyone to ever truly understand what this disability is like and the struggles presented to me every day, but please just be patient. I'm sure that one of these days I'll call and text so much that it will be borderline annoying and you'll probably end up blocking me anyway.
WHEN LIFE GIVES YOU LEMONS, SELL THEM ON EBAY
I try to keep my mind busy on the non-therapy days. In order to stay fresh, and relevant in my career I do an enormous amount of food and food industry research on my non-therapy days. I call myself a "culinary curator", hunting and gathering curious information about the food industry and food pop culture. I could probably tell you more about food than you would ever care to know. I educate myself on the mainstream and the obscure. For instance, did you know that Tang makes a better Mimosa than orange juice or that Columbia students are eating (or stealing) $5,000 worth of Nutella each week? If anyone cares to stay up to date on the latest culinary curiosities, I Tweet about all things food several times a day (however there might be an occasional sprinkling of tweets about my distaste for the Kardashians). You can find me on Twitter at @maryangelav. I have also been spending a lot of time learning the business and psychology of social media and how it has really changed the fundamentals of marketing today. It is so fascinating to me how major companies are using Twitter as an HR tool to find the best and the brightest, and that companies and brands can establish relationships with consumers that otherwise they may have never reached. For God's sake, Mario Batali tweeted me and we're not BFF's.
SOME RANDOM PHOTOS I'M POSTING FOR NO REASON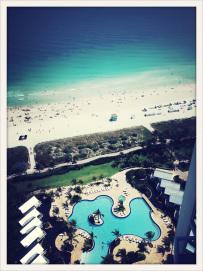 A view from 34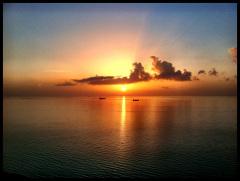 South Beach Sunrise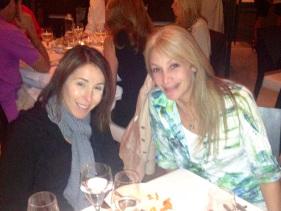 Ann Marie and I at Milos South Beach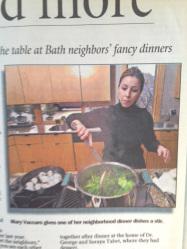 Blast from the past-my head looks HUGE!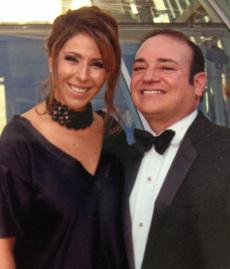 Art Museum opening-feels like another life