They say home is where the heart is, but a lot of people have a love-hate relationship going on with their house. Perhaps it's the old and dated wallpaper, or maybe they're tired of looking at the same bathroom tiles day in and day out. If you're not feeling the love, perhaps it's time for a change.
However, many homeowners are wary of remodeling because of the cost involved while others are putting it off for another time because of the time it would take. But guess what, there's no time like the present to renovate your home. Here are top eight reasons why you should consider remodeling now:
You want a more comfortable and livable home
It's not surprising for homeowners to say they remodeled their homes to make it better and more comfortable. This is particularly true for families with growing children. As children grow up, family dynamics and needs change. That little girl's room might not be appropriate for your preteens anymore. Or maybe you need a home office for your business or side projects. Instead of putting it off until your children reach a certain age or your business grows bigger, be proactive and prepare for what will inevitably happen. Convert the basement into a bedroom for your daughter or turn part of the garage into an office. Remodeling your home so that it functions better and to make your family happier and more comfortable is a good investment.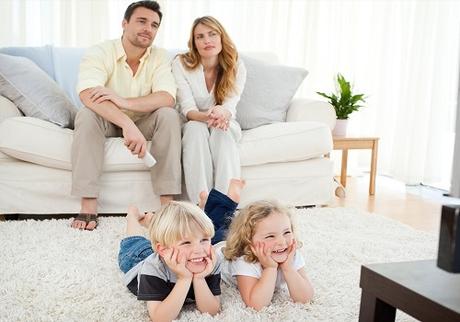 FAMILY FIRST: Remodeling for your family's comfort and enjoyment are more important than renovating for future sales.
Better safety and protection for your family and property
Safety should always be a priority at home. There are some remodeling jobs that just can't be delayed, like outdated electrical wiring, old gas pipes, a leaky roof, loose tiles, or a horizontal crack on the foundation wall. You have to take care of this problem now to ensure your family's safety and to give yourself peace of mind. Your contractor can assist you in identifying your home's health hazards and inform you about new components or upgrades that you need.
Go green and save the environment…and your wallet
A lot of homeowners may have looked for ways to bring electric bills down but to no avail. However, making your home more energy-efficient can help you save money in the long run. Small projects like putting in new insulation, changing a heat pump or replacing panel windows with energy-efficient ones can shave off dollars in your electric bill. Not only will you save more money, you're also lowering your carbon footprint and saving the environment. What's more, energy efficient, greenhouses easily catch a buyer's interest, should you be interested in selling down the line.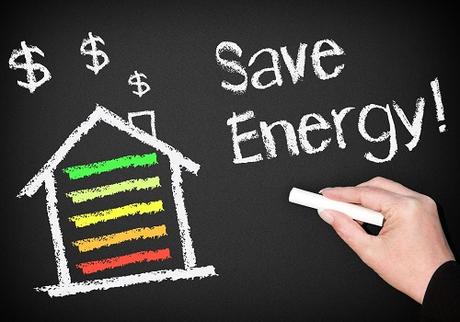 ENERGY- AND COST-EFFICIENT HOME. Something simple like changing your light fixtures can help you save energy and money.
It's never too early to prepare for retirement
You love your home and know that you'll happily grow old in it, so why not prepare for your golden years? It's never too early to start preparing for your retirement or for living with a senior adult. You're not talking about something costly, like installing a wheelchair elevator. Some of these changes can be done for under $1,000 but they make a big difference, like installing grab bars in the shower or tub or putting more lights in the hallway.
It's easier than buying a new home
It's a universal truth that buying a new home is stressful. Aside from the financial aspect, you'll spend long hours looking for the perfect place. And then there's the packing and the actual moving. Instead of moving to a new house, why not just remodel your existing one? Upgrading your kitchen, renovating the master's bedroom or adding a walk-in closet can make your home feel like new again.
It will increase your home's value
Improving how your home's exterior looks can boost your property's curb appeal significantly. A fresh coat of paint, new and clean shutters, a new roof and a well-landscaped lawn are simple but effective ways of increasing the value of a house. While a good looking exterior can capture interest, you need something more to close the deal. Updating bathroom fixtures, remodeling the kitchen, replacing the front door or knocking down a wall or two to open up the living room can make your home more attractive on the overall.
Remodeling is easier and cheaper these days.
The economic downturn has affected a lot of sectors, including the design and construction industry. But the silver lining in this dark cloud is that contractors are now more than willing to take on small jobs. Now you don't have to worry about contractors turning you down for a simple kitchen remodel. A lot of construction firms have even dedicated several employees to doing handyman jobs. You also don't have to wait long for a contractor to start on your project. Once you call and discuss the job, work can commence in just a matter of days.
Construction materials are more affordable today as well. The cost of lumber is 10% lower now than it was last year, for example.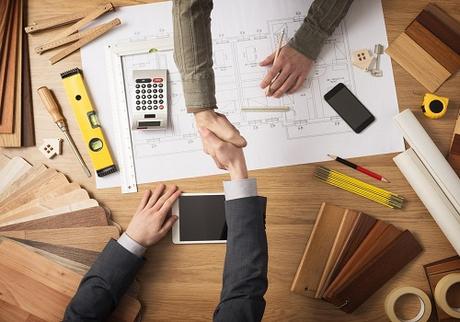 Make sure you're working with a reputable contractor and you'll be well on your way to making your dream home a reality.
Financing your project can be a walk in the park
Bank have strict standards when it comes to extending credit and is particularly wary of high-risk borrowers. While financing remodels is indeed something you have to pay attention to, it doesn't necessarily have to stress you out, especially if you have good credit, can provide proof of income and have at least 20% equity left in your home. Aside from lenders, contractors themselves are offering financing options to make bringing your dream home to life easier for you.
Preparing for a Remodel
A home remodeling project is a team effort between the homeowner and the contractor. Before you start calling contractors, however, you have to get a few things clear first, like what's the main purpose of the project and what do you want to change exactly. Take the time to sit down and assess what you want to get out of a remodel so you have something to gauge the work with, as well as what you can realistically afford. Discuss these with your contractor so they can come up with home improvement solutions that are particularly suited to you.
============================================================
Author Bio:
Gerry Roth is the proud owner and president of GMRoth. A born leader, he ensures that his clients' inputs are successfully converted to reality, and the numerous awards and accolades he has received are testaments to his design skills and technique. For updates from Gerry, check out the company blog!
============================================================