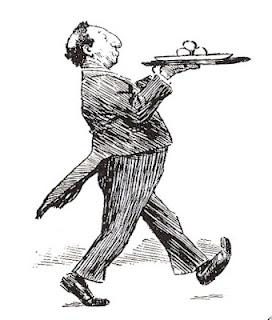 Foodie Ann asks: is there any food sight sadder than rubbery custard and a few token raspberries?
If trifle makes you shudder at the thought of bought Swiss roll sprinkled with cooking sherry, a layer of rubbery custard, and a few token raspberries, you should buy a wonderful little book by Helen Saberi and the late Alan Davison.
'Trifle" is a serious look at trifle history, with recipes through the ages and from around the world, starting with 'trifle architecture' –
There are trifles from 1750 to 1800, through to 1950 onwards. In this chapter you can find the traditional mix – though with egg custard and boudoir biscuits. A trifle created by Helen for a serious food journal brought some sharp remarks from readers. Packet jelly? Cornflower in the custard? Hundreds and thousands to decorate?  Oh dear.
Whatever your view on hundreds and thousands you will find enchanting recipes in this little book. How about Kabul trifle, with quinces, cardamom, rose water and strained yoghurt? Or Mexican trifle, with pastry cream, crystallised biznaga cactus and pine nuts? (No, I haven't found a London stockist for biznaga cactus, but I did discover that it's at risk of extinction, so you had better substitute another crystallised fruit.)
Here's a more straightforward mix, from 1750. Put Savoy biscuits in the dish and moisten with white wine. Cover with cold custard, and top with a whipped syllabub. Enjoy!
For more foodie titbits join my walk this Saturday, June 16 at 10.45 am, Embankment tube.