This no cook taco salad bento box recipe is ready for your lunch in under 25 minutes! A great meal prep lunch option when you're too busy to prep.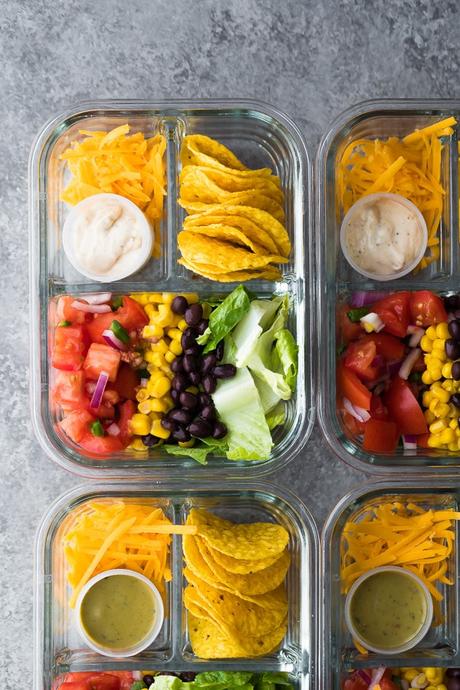 Back with another bento box recipe and I've got to say: I'm LOVING them! Check out our Spring Strawberry Bento Lunch Box recipe, too!
With my other lunch meal prep recipes, you are going to have to cook stuff. And cooking stuff makes dishes. And who has time to wash dishes when it's finally starting to warm up?!
These no cook taco salad bento boxes are ridiculously simple to throw together, and all you're going to need is a bowl to mix your pico de gallo, a cutting board to chop your lettuce, and a cheese shredder.
Not to mention: they are ready in under 25 minutes!!!