Is Strawberry Shortcake even baked? I haven't the slightest idea! But this "recipe" is a no-bake version and it's super easy!
Before I share this recipe, let me just say that I am no chef. I can cook, but I prefer to cook things that are quick, easy, and include very few ingredients. Speaking of ingredients, I hate to measure! I will give you a general idea but, honestly, you can use as little or as much as you like. This recipe is nearly impossible to mess up. My mom and stepdad used to make this when I was younger. Tonight, I had a craving for hot wings. We don't have a deep fryer, so I thought of this (talk about opposites).
Strawberries dessert shells and whip cream make for an affordable, delicious, and light tasting dessert. This recipe would work well with almost any berry or a mix of berries. You may also substitute sugar for your favorite sweetener such as splenda, stevia, etc..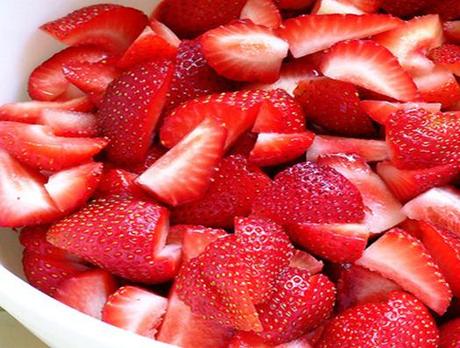 The sponge cake dessert shells used in this recipe are typically found in your grocery store's produce section or bakery. Each package comes with 6-shells and you can usually find them in two varieties: regular shells and sugar free dessert shells.
What You'll Need:
1lb strawberries
6 dessert shell cups
cool whip or whip cream
sugar (I used about 1 cup but you may choose to use less… or more)
What You'll Do:
First, wash the strawberries. Cut off stems and slice strawberries into 1/4 inch slices.
Next, add strawberries to a large pot. Top with sugar.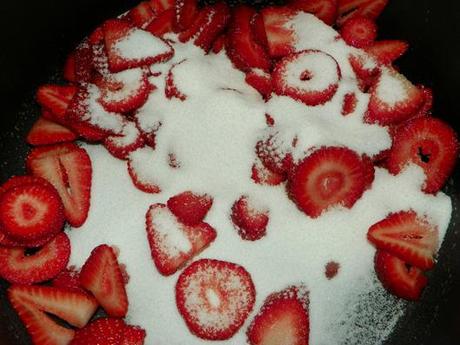 Stir to coat evenly. Simmer while stilling occasionally. You'll know it's done once all of the sugar has dissolved (usually about 5-10 minutes).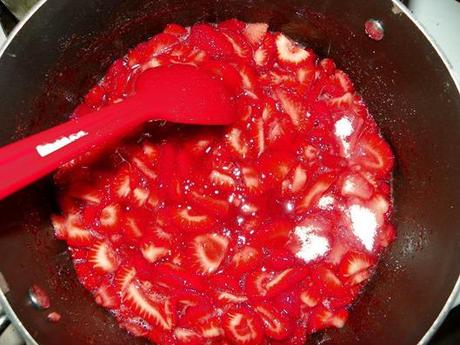 When ready to serve, divide strawberries evenly among dessert shells.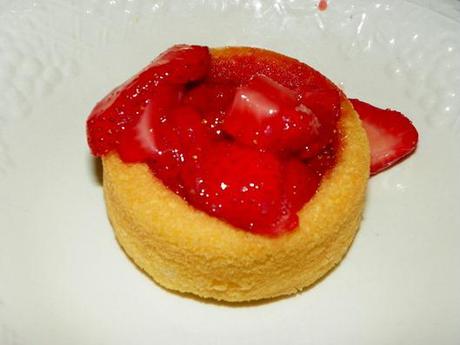 Go ahead and add a little more because you know you want more!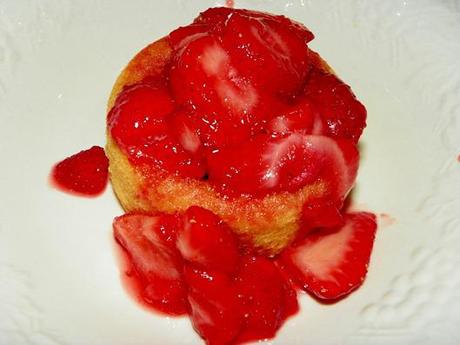 Top each dessert shell with a a scoop of cool whip or whip cream, whichever you prefer. I know mine looks like ice cream, but I decided to make this on a whim so the cool whip was still partially frozen.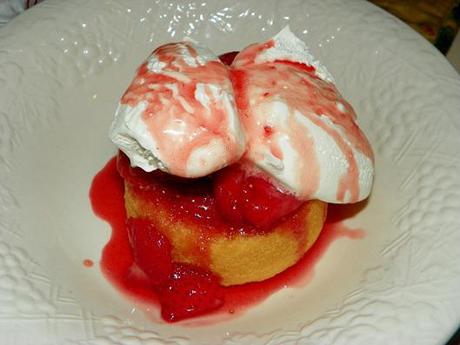 Don't forget to add extra for your husband/boyfriend/significant other!