These no bake healthy snack bars are a delicious treat made with wholesome ingredients. The perfect way to satisfy your sweet tooth without overdoing it!
Do you meal prep sweets? I try to meal prep sweets, as when I don't, it's so predictable: I am straight into those chocolate chips. Anyone else?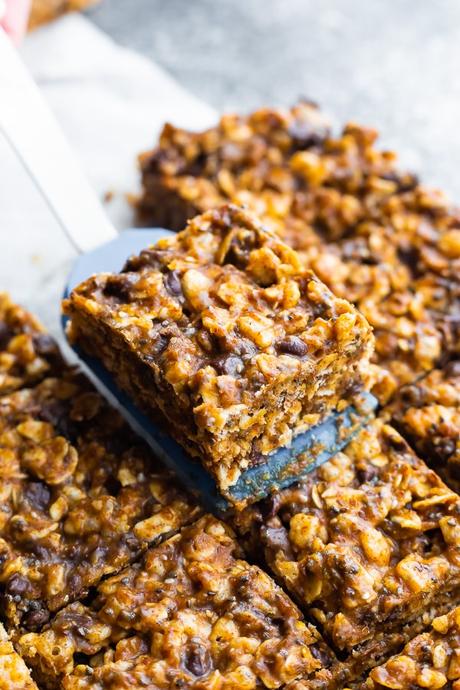 This post was originally published in 2017. This post has been rewritten with fresh photos and a new video in 10/2019. Same great recipe!
To avoid eating 500 calories worth of chocolate chips, instead make these no bake snack bars!
Filled with wholesome ingredients like oats, chia seeds and ground flax, but sweet enough to satisfy those cravings, this is a snack option that might actually keep you going mid-afternoon!
Why you'll ♡ these no bake snack bars
you can mix them up in one bowl in just 15 minutes
they are filled with wholesome ingredients and unrefined sugar
they are the perfect sweet treat to satisfy your sweet tooth