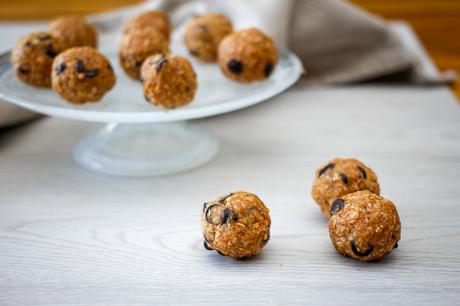 These amazingly delicious, no bake chocolate chip cookie bites (or as my daughter likes to call them "Cookie Monster Bites") are so satisfying, they're the perfect end-of-the week treat!
With just 5 simple ingredients, they're easy to make and are a really great way to get kids involved in the kitchen. Layla absolutely loves making them with me, and it's something (at the age of 5) that she can pretty much do all on her own! I love cooking with kids because it's really wonderful to see them get excited about creating something for the whole family from scratch. It fosters creativity, inspiration, ownership and a love of food - it's especially helpful for getting picky eaters to try new things!
You won't believe that each of these cookie bites has less than 4g sugar and less than 100 calories - because they really do taste naturally sweet. This makes them a super family-friendly, but still healthy dessert that you can feel great about eating.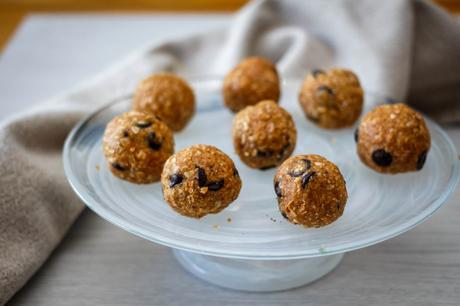 They are gluten-free, vegan, vegetarian, and low in sugar... but they taste decadent and indulgent!
Here are the kitchen tools Layla and I used for this recipe:
If you're looking for 25 more healthy, delicious, but also kid-friendly recipes (just like this one!) that kids can help make in the kitchen, pick up a copy of my newest book: Kid Chef Junior! It has breakfast treats like Blueberry Blast Banana Bread, healthy snacks like Smashed Silly Face Guacamole, family dinners like Lasagna Rollups, and yummy desserts like Peanut Butter Surprise Brownies - all healthy but still kid approved 🙂 👍
You have to try these no-bake cookie bites this weekend! Whether you have kids or not, it's guaranteed to become one of your favorite desserts to make at home!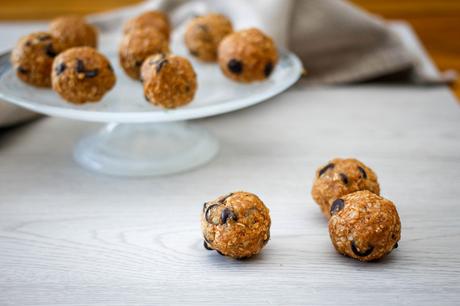 Ingredients
Instructions