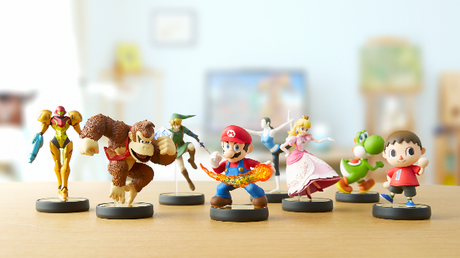 This year Nintendo announced that they would be doing a similar thing to Skylanders and Disney Infinity with their own toys-to-life figures. Called Amiibo, these figures of classic Nintendo characters will work with lots of different Nintendo Wii U games, like Super Smash Bros., Mario Kart 8, and Mario Party 10. Until now there has been no announcement about how much money the figures will cost. But ShopTo, an internet shop, may have the information we need. They've put up adverts for all the Amiibo figures, and priced them too.
.
The ShopTo listings say all the figures will be £12.85, which makes them around the same price you'd pay for a Skylanders or Disney Infinity figure. There is one figure for every character in Super Smash Bros. ShopTo may have priced them, but there is still no release date. Remember though, Nintendo have not revealed the true price details for Amiibo, so these may turn out to be wrong.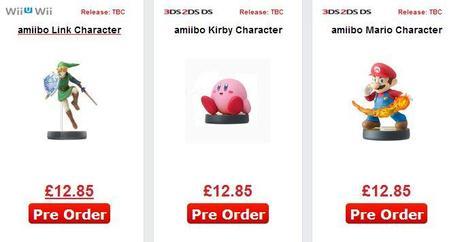 If you're interesting in Amiibo but don't know what it's all about, check out this cool video from Family Gamer TV where they explain exactly what Amiibo is and what they do.
The first game Amiibo will support is Super Smash Bros., which releases this Christmas time on Wii U.