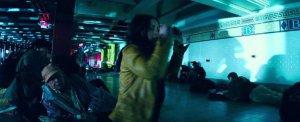 Producer Michael Bay's "Teenage Mutant Ninja Turtles" online release sometime this thursday (27.03.2014)
Some of us already heard William Fichtner's Shredder indicating on the teaser that he and the father of April O'Neil (Megan Fox) are the characters responsible for creating the Turtles. Really?
Yes, we'll find it out in less than 24 hours!
In the meantime, here's some images from the very trailer:
B.