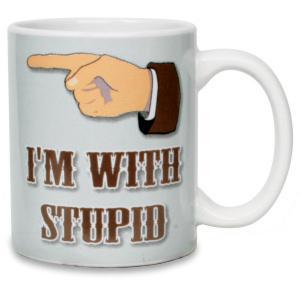 Once again, I attended a business presentation in which the presenter was quite knowledgeable, but the presenter…
was half-hour late
further delayed the presentation because the presenter had to set up the equipment for the PowerPoint presentation
began nearly an hour late
was underdressed for a business presentation (wore jeans to a business presentation)
knew the materials presented, but not really organized, and certainly, was not concise
showed a PowerPoint presentation where some slides had 3 paragraphs on a slide (i.e. the fonts were nearly unreadable even in a small room) and where some text was grayish-blue or white on a relatively light blue background
and said, in our opinion, a rather uncalled for remark, when we had to leave before the end of the presentation
I purposely avoided stating he or she in the above bullet points or mentioning the business or type of business because these are not important.
I've attended, not infrequently, similar ill-presented presentations related to several different industries.
In fact, I listened to the CEO and the national speaker for this company one evening.
The presentation was one of the most unexciting presentations I heard.
People around me were falling asleep and doing other things during this person's presentation.
This person took an hour to give a presentation, which could have been presented in 20 minutes.
If you plan to give a presentation:
Come at least 1/2 hour early and never, never, never arrive late.
If you need to set up for a PowerPoint presentation, arrive even earlier to set up and test the equipment well before any attendees arrive
Never under dress for the presentation.  You are the expert.  First impressions are important and giving a business presentation while wearing jeans or sweatshirt undermines your expertise.Always dress slightly above the expected dress attire for the event.  In my opinion, the audience has a right to under dress, but never the presenter.  If the expected attire is business casual, come in a suit.  If you plan to speak to students at their school, you may come in a suit, sports jacket, or in just a shirt (blouse) and trousers. Personally,  I would come with a sports jacket and then remove my jacket when I begin my presentation.I bolded slightly because you don't want to overdress If you are talking to a group of farmers who are dressed in their work clothes, you may not want to come in a suit and tie, but you also don't want to come in work clothes.  Presenting in a shirt and trousers, without a tie, may be appropriate. However, if you should happen to come to an event more than slightly overdressed (e.g. if you arrive in a suit and tie and the attire for most is jeans and t-shirts), then ask permission to remove the tie and jacket.
Be sure, if you are planning to use any equipment, such as a laptop, projector, or speakers, you have everything with you, including all the cabling, extension cords, etc.  Also, bring duplicate accessories.  If you can afford it, bring a duplicate laptop or a projector.  Definitely, bring backup materials, i.e. printed copies of your PowerPoint slides.  In the presentation I attended, the presenter was late, unable to set up the equipment quickly because the presenter forgot to bring accessory cords necessary to connect the laptop to the projector.
Practice and rehearse your PowerPoint presentation without the PowerPoint. Then add the PowerPoint and throw out or modify any slide that does not enhance your presentation.  Then, if you are running late (a definite negative), a bulb burns out, or the laptop crashes unexpectedly, you can still proceed because you had practiced without the PowerPoint.As in N° 4 directly above, have a printout of the slides for yourself in case you can't use the PowerPoint.  Use these slides as your notes to keep you on track.
If possible, print an introduction and have someone introduce you.  If not, briefly, and I mean briefly, give a background of who you are immediately after your attention getter.  Don't begin with a long-winded introduction.  This occurred in this last presentation, and a few months ago, I heard a trainer talk about himself for at least 10 minutes-and the trainer had only 75 minute to give the presentation. By the time the trainer started the on the topic at hand, I had refocused my energies to my own materials.  I hardly listened for the remaining 65 minutes.Also, be sure to limit your introduction that relates directly to your presentation.  I am a chemist by education, but I don't include my chemistry background.  Most of the time, I have someone introduce me as a communications and life coach, an international instructor and trainer, and a published author.  Only if I am giving a presentation, for example, on effective presentation skills for scientists and other technical professionals, will I include my chemistry credentials.
Write your speech-not to memorize it or to read it, but refine it.  You write your speech to reorganize it so that the presentation flows smoothly, and to remove verbiage which is not beneficial to your speech so that your presentation is concise and to the point.
Particularly, if you are already late in starting, don't wander off on tangents. Stay within the confines of your presentation, and if possible, eliminate certain parts of your presentation to end on time.  Otherwise, you may have disgruntled members of the audience.
If members of the audience must leave before you are finished, don't say disparaging remarks such as "I hate it when people leave before I'm finished."  It does no good and you may have killed any chance of closing the deal.
If you want to encourage people to invest in a business, product, or service, don't do what the presenter I discussed did.
Rather, be aware of these nine suggestions to assure that they remain interested.
Author: Frank S. Adamo
Article Source: EzineArticles.com
© 2011, ©Active Consultants 2011. All rights reserved. Copying in part or in entirety only permitted by written consent
Republished by Blog Post Promoter