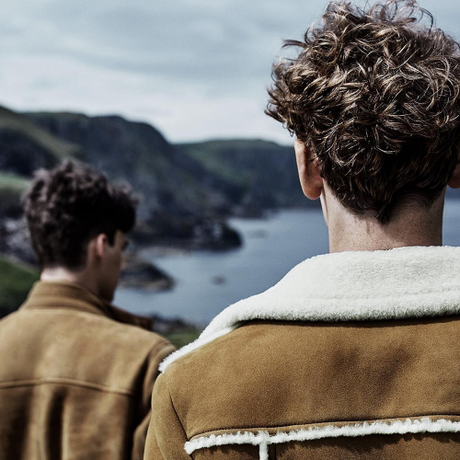 End-of-season sales can be a great time to nab something nice, but there are so many good stores nowadays that it can feel overwhelming to sort through everyone's inventory. Since there are dozens of winter sales going on right now, I thought I'd round up some of my favorites. Most notable are megastores such as Mr. Porter and End, both of which start their promotions today, but there are also tons of great deals at smaller boutiques. 
Mr. Porter: Mr. Porter is always the highlight of every sale season. Discounts tend to start around 30% to 50% off, and then go deeper over the next few weeks. The problem is that things tend to move fast, and very little is left after a few days. On the upside, the selection is amazing. 
To get through the inventory quickly, make use of the site's navigation filters, where you can hone-in on things by brand and size. If you need suggestions, I think Nigel Cabourn, Engineered Garments, and Chimala are particularly good for workwear; Eidos and Margaret Howell for contemporary casualwear (those Howell duffle coats and fishtail parkas look amazing); and William Lockie for cashmere knits. 
These folios from Tarnsjo Garveri are also great if you need something to carry no more than a laptop and some working papers to a meeting (sometimes a briefcase can be too much for those sorts of things). Additionally, I was pleasantly surprised by the selection of footwear from John Lobb, Edward Green, and JM Weston (three brands that aren't often discounted). 
For a fuller list of suggestions, check this older post.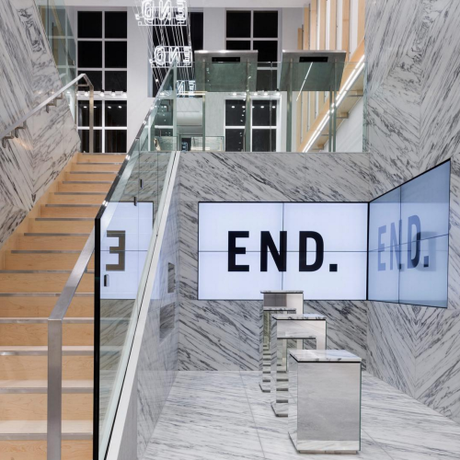 End: The thing to remember about End is that they're located in the UK, which means that listed prices tend to be about ~20% lower than what you'll find at most other shops (since they automatically deduct for VAT). Add to that their current 50% off end-of-season sale promotion, and things become pretty sweet. 
There are some incredible deals here. The selection of Barbour outerwear, for example, starts at just $95. That includes the waxed cotton Ashby (a slimmer fitting version of the Bedale), now on sale for $185. The Ark Air field jackets are also available for $159. I like how Ark Air's outerwear is made by a genuine military outfitter, but styled in a way that makes them suitable for civilian life. 
Some other notables: LVC 1947 501s for $179; a great looking LVC flannel for $119; RRL work shirts starting at $135; sneakers from Buttero and Spalwart for about $150; knitwear from Howlin, SNS Herning, and Inis Meain starting around $100; Mackintosh coats for $445; and some Our Legacy "box cut" t-shirts I picked up this season for $85 (they fit full and boxy, but in a nice way). 
Like with Mr. Porter, the selection here is massive, so use the navigation tools. The filters for brands and sizes will help you get through the selection a bit quicker than page-by-page browsing.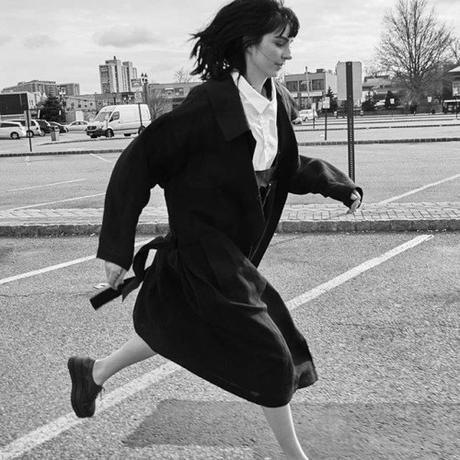 The Loit: I've been really into this new shop in New Jersey. The selection is small, and some of the brands are a bit too avant-garde for this blog, but they also carry a ton of stuff that I like and wear. See brands such as Chimala, Blue Blue Japan, and Engineered Garments, who I think are doing some of the more interesting takes on workwear these days. Or contemporary casualwear labels such as Lemaire, AMI, and APC. 
Loit isn't as well publicized yet on fashion boards, which means discounts here can get quite good. I mean, just check out this Engineered Garments fishtail parka for $276, or these Spalwart sneakers starting at $165. This diagonal ribbed shirt from Blue Blue Japan (~$162) also looks interesting. I imagine it would look good with a black leather jacket and some slim jeans.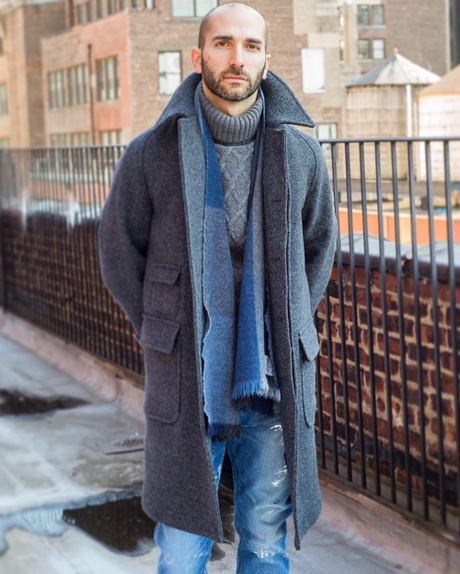 No Man Walks Alone: NMWA is an advertiser on this site, but they're also one of my favorite stores. I love how they mix traditional tailored clothing with interesting casualwear – something you don't see done well at very many places. Plus, check out NMWA employee Kyle above. A comfortably cut topcoat with some jeans and a chunky turtleneck sweater is basically my main style inspiration this winter. 
At the moment, they're offering 20% off all outerwear, knitwear, scarves, hats, and gloves with the checkout code VORTEX. It's not the deepest discount, but NMWA's prices are already a bit lower than what you'll find elsewhere. I just bought this Eidos topcoat, for example, for $788 with the code. Full retail is about $985 at No Man Walks Alone, but closer to $1,200 at some other shops. 
Prices will likely drop lower at some point, but NMWA tends to run deep end-of-season sales as final sale. With these sort of code-based promotions, you can still return things if they don't work out (and return shipping is free). The outerwear section is especially worth a look this season.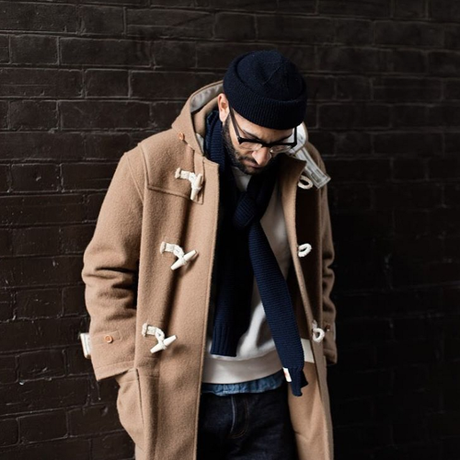 Superdenim: A great shop for workwear. The brands here tend to be more traditional than interpretative, which means they lack the quirkiness of things you'll find at The Bureau Belfast or Blue Button Shop. Still, I love this place for what it carries – handsome, rugged items from top-end companies such as The Real McCoys and Grenfell. It's the kind of stuff that has a place in almost anyone's closet. 
The sale section is a bit limited, but there are still some good deals here and there. Armor Lux Breton shirts, for example, start around $29, and Trickers shoes begin at around $300. They also have some Zespa sneakers just north of $150. Pair them with tapered jeans and an oversized coat for that minimalist French dude look.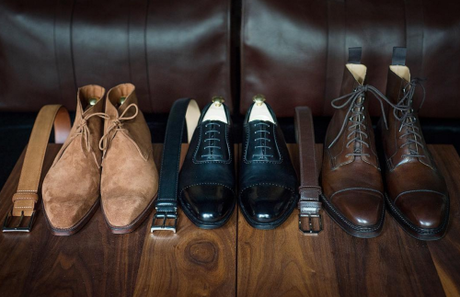 Leatherfoot and Pediwear: Leatherfoot is starting their Boxing Dale sale this week. Find a small selection of footwear from brands such as Edward Green and Crockett & Jones marked down between 30% and 50% off. As you might guess, the styles and sizes here are quite limited. On the upside, however, the prices are also quite good. Especially since everything is listed in CAD, and US customers can expect another ~25% off if they're paying in USD. You can see the entire list of discounted shoes here. 
For something more affordable, check Pediwear, who's also having a winter sale. Just be careful, as not everything here is worth buying. You'll want to avoid anything that's described as having "polished leather," and be suspicious of things made outside of England, or aren't described as having a Goodyear welt. That said, with some diligent homework, you could walk away with something like these handsome Loake chukkas for less than $200.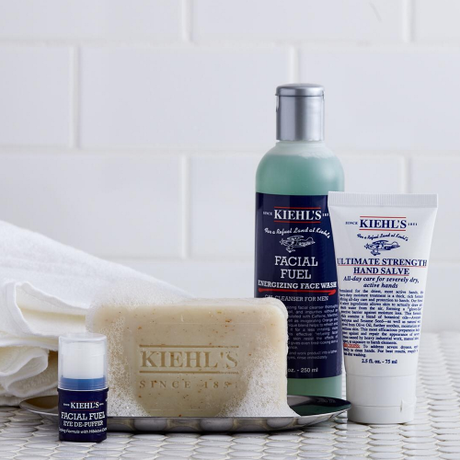 Kiehl's: I'm a big fan of Kiehl's for grooming products, and until the end of the month, they're offering up to $30 off your order, depending on how much you spend. Just use the checkout code MERRY.  
It's hard to make blanket recommendations for grooming products since everyone has different needs. That said, I use their 24-Hour Oil Eliminator Moisturizer in the summer, then the Ultra Facial Cream in the winter. They're both facial moisturizers, but the first is good when your skin is more likely to be oily, while the second is best when the weather is cold and dry out. If you use the Midnight Recovery Concentrate Oil after coming out of the shower at night, you may not even need to use a moisturizer the next day. 
I also like the scrub soaps and shampoos. They're a little more expensive than what you'll find at the drugstore, but not exorbitantly so. The soaps just feel nice, while the shampoos are specially formulated to help with different hair types. I find their Oil Infused Shampoo to be great for dry hair.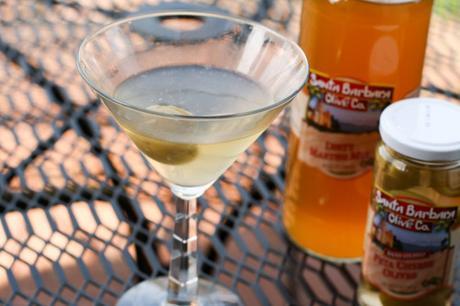 Santa Barbara Olive Co: Not related to clothing, but these olives are delicious. Till the end of the month, Santa Barbara Olive Co. is offering three of their most popular olive varieties at 30% off. Just make sure to order from the sale page, and not the main page, in order to get the discount.