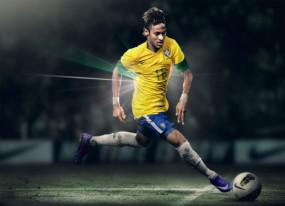 Nike once again continues to evolve with the newest kits for one of the biggest sports brands in the world.
The newest version of the uniforms that the Pentacampeão will be more thematic to their identity as a football nation.
The Verdeamarelha is a symbol of what Brazilian football is all about ever since they began wearing it back in the 1950′s.   It was a change that helped heal wounds left by the white uniforms that were last used in the 1950 World Cup.  Since then, every time that yellow jersey steps onto a pitch anywhere on the planet.
As far as performance, Nike continued to offer some of the best and most innovative eco-friendly technology that is out there.   The fabric of the new shorts is made with 100% recycled polyester, while the fabric of the jerseys is made with at least 96% recycled polyester.  So in essence the kits are made using an average of 13 recycled plastic bottles according to the Oregon-based sportswear firm.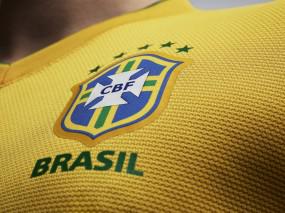 The fabric is now 23 percent lighter compared to previous versions of the Nike Dri-FIT  series.  The jersey also comes with fine laser-cut ventilation in order to help cool down the athletes as a complement to the Dri-FIT technology already in place.
The design is also aesthetically pleasing based on the simplicity that it offers.  The past few years, the designs did go a little more towards the creative side and even futuristic to a certain point; but now the creativity  based on simplicity has forged kit that is both modern  with an  identification to this country's rich football tradition.
The shirt's simplicity brings out the elegance with a solid  yellow body as well as a classic V-neck collar with a thin green trim.  The deep green cuffs give it a distinctive look, while under it you find the phrase Nascido Para Jogar Futebol (Born to Play Football) which was written in Pichacão graffiti.  This was one of the things that this template did not change compared to their latest template That distinct touch brings the edge out in Brazilian football as it encompasses a diaspora of cultures as well as backgrounds that emerge from cities like São Paulo and Rio to the most remote of villages in the Amazon.
Brazil will start using this jerseys in the coming months as they begin to prepare for next year's Confederations Cup as well as the 2014 World Cup which they will host.
Click here to view the embedded video.